Chemistry Singles Party by Original Dating
The Refinery, Central London, London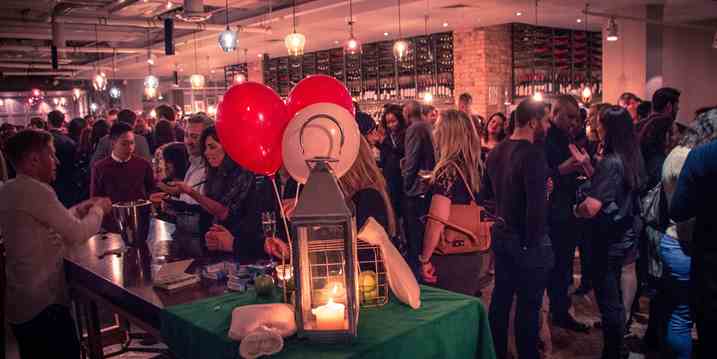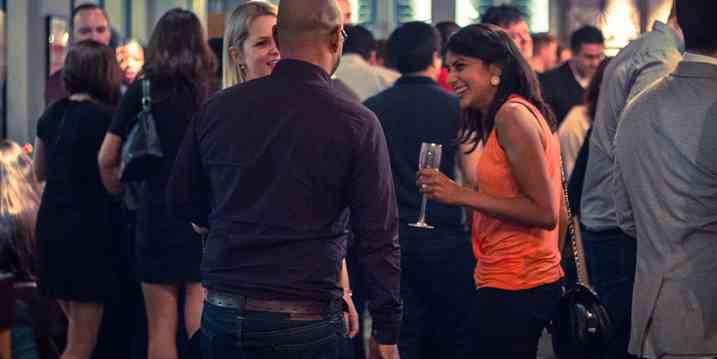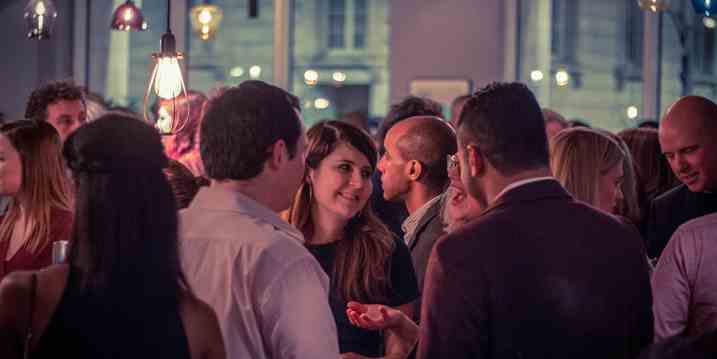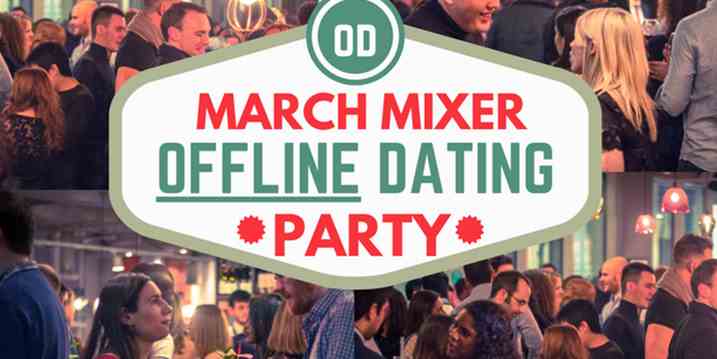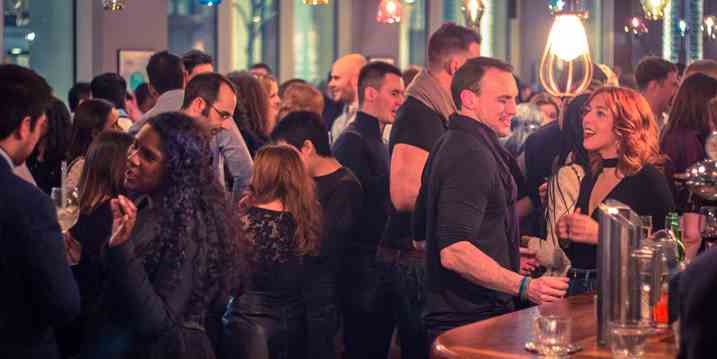 This is a past event, please click here to see future events in London.
Saturday, 25 January 2020
ABOUT THE EVENT
***100 WOMEN BOOKED - BOOK NOW***

Chemistry is the new party designed for singles in their thirties and forties.

The formula is simple. We bring together 150+ people of a similar age under one roof and make it super easy to meet and speak to new people.

Everyone attending this party is single and looking to meet new people - and meet people they will.

We ensure there's an equal male/female split and provide fun icebreakers so it's easy to meet plenty of people throughout the night.

Meeting people for the first time should be a fun, straightforward, and friendly experience and that is what Chemistry is all about. The emphasis is on friendliness, courtesy and the excitement that comes with meeting someone new.

Sign up alone, or with friends, it's up to you. Icebreaker activities will be on hand to ensure it is easy to mix and crucially meet people until you find (you guessed it) some Chemistry.

As with all our events, Chemistry features post-event online matching and messaging via our website making it super easy to connect with everyone you mutually matched with after the event.

If this sounds like the event for you sign up now, tickets are strictly limited.
Important information
- 20:00 - Doors open [Please arrive on time]
- 20:30 - Party and icebreakers begins
- 00:30 - Last orders at the bar

Please ensure you arrive at the venue at the start time. We have a limited time for registrations and arriving late may mean you cannot get in.

Tickets for this event are non-refundable. Our normal cancellation terms and conditions apply. No tickets are for sale on the door.
Price: £20
Sorry, this event has sold out
Chemistry, the all-new singles party for people in their 30s and 40s.
WHERE
Brand spanking new, super slick and really nice place to be. The Refinery is all ours for this super sociable party. Smack bang in the beating heart of London - there really could not be anywhere better for a party. We've hired this whole venue exclusively for this event.
Address The Refinery, 5 Brock St, Regents Place, London, NW1 3FG
Nearest station Warren Street
Tel 020 7112 5174 – Please note this is not a booking line
PLEASE NOTE: Advance booking is essential and no tickets will be available to purchase on the door. Online booking is simple and very secure. Our payments are handled by Stripe, one of the world's largest payment processors using the highest grade security currently available.
Wing

Well organised. Friendly people in a relaxed atmosphere.
Original Dating reply
Hi Wing, so pleased to see this. We're so happy you found everyone to be friendly.
Kavi

It was a good experience
Original Dating reply
Hi Kavi, thanks for your comments!
Amanda

Venue was nice and brilliantly well-located, lighting was good, free cloakroom super-useful. It would have been better to start earlier if possible...I and some others I spoke to were more tired than usual. We're too old to stay out past 9pm in this age group, y'know... ;) I would have appreciated a few more ways to get talking to people, as well as the lock and key. Maybe a couple of icebreaker games or something. Thank you.
Original Dating reply
Hi Amanda, thanks so much for all your feedback. We're super happy that you enjoyed the event overall. We plan to introduce lots of new icebreakers over coming events.
Bhavin

Not too busy, good lighting, not too loud ... !! NB move the big central tables further apart, could not mingle in the middle of the bar.
Original Dating reply
Hi Bhavin, thanks for your feedback, we'll be sure to fix this for the next event.
Elaine

I've had fun meeting new people
Original Dating reply
Hi Elaine, many thanks for feeding back!
Oliver

Small icebreaker but largely felt like a good night out in a bar with good people!
Original Dating reply
Hi Oliver, we're delighted you enjoyed Chemistry. Thanks for taking the time to review.
dan

Good crowd, nice bar
Original Dating reply
Hi Dan, thanks for your GREAT feedback!
Sandria

Nice atmosphere. Not too crowded, tables and seats provided. (As required) sociable event, no problems
Original Dating reply
Hi Sandria, super happy to ready this review.
Mark

Good selection of people, all friendly. Comfortable surroundings and reasonably well organised. Would try future events without hesitation.
Original Dating reply
Hi Mark, thanks for your feedback!
Geoffrey

Good to meet people close to my age
Original Dating reply
Hi Geoffrey, so pleased you enjoyed Chemistry. It's a new age group for us so we're still learning the ropes.
Sarah

Enjoyed the concept that everyone was there for the same reason. Made it easier to mingle. Well-organised and good open-plan venue
Original Dating reply
Hi Sarah, many thanks for your feedback.
Louisa

Good event where I met lots of interesting people and the hosts were friendly
Original Dating reply
Hi Louisa, really happy to see that you enjoyed our Chemistry party.
Daniel

Excellent party!!
Original Dating reply
Thank you Daniel, happy to see you enjoyed it.
Arabella

Good fun evening.
Original Dating reply
Hi Arabella, thanks for that!
Siobhan

Great mix of people. Some lovely men I would not have met normally. Might have been even better if there had been a bit more structure but would definitely do another event!
Joffre

It was fun
Ania

A fun evening with great hosting! Met lots of lovely people, (girls as well as guys), and everyone was very friendly. By far the best dating event I've ever attended!