Cut The Crap Speed Dating
Perini & Perini, Central London, London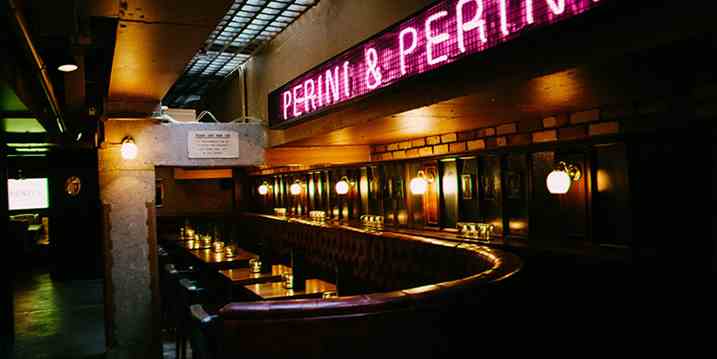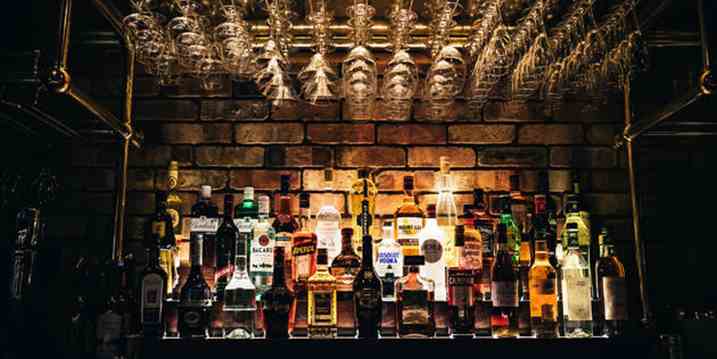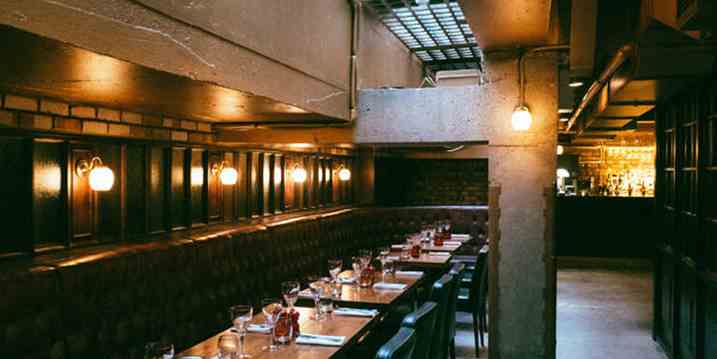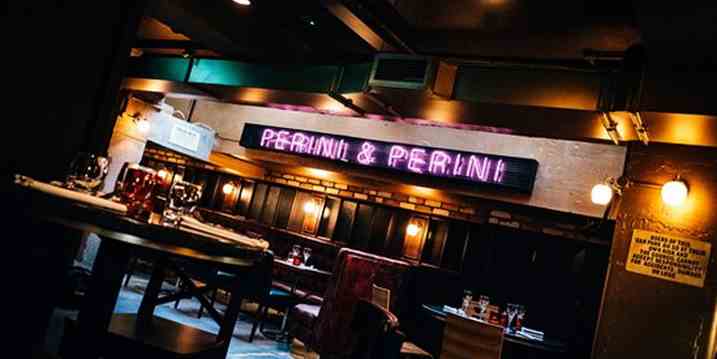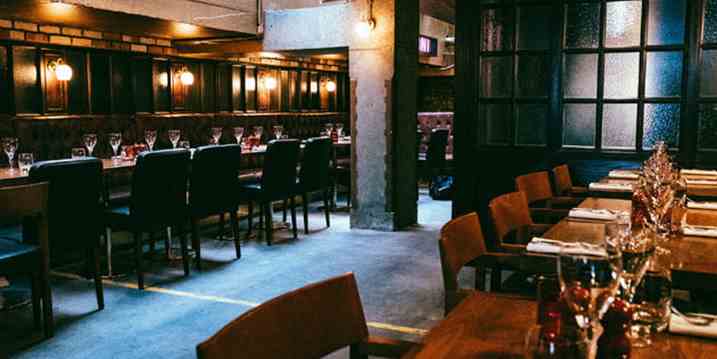 Tuesday, 14 April 2020
ABOUT THE EVENT
When it comes to dating we all wish we knew what to say, what questions to ask but we can't always find the right words.

Original Dating is proud to bring you Cut The Crap Speed Dating. This event is hilarious and insightful as well as getting straight to the point.

We've compiled a huge list of questions and prompts that will eliminate all the small talk and cut out the bulls*%t. When you've only got four minutes and a lot of people to meet, you don't need to know what somebody's job is.

Our questions are fun and thought provoking, helping you to get straight into the nitty gritty, the deal breakers and hilarious anecdotes. Think speed dating but this time everyone's got a silver tongue.

Simply make your way through the deck of cards and truly get to know one another in a small amount of time. It's guaranteed to make you laugh and gain some interesting insights into each other.

The following day you'll have access to our bespoke matching and messaging system where you'll have a clear idea of who you'd like to see again.

Let's cut the crap - book now.
Important information
The entrance to Perini & Perini is inside Ponti's restaurant. Head down the stairs on arrival to meet our host.

- Doors open 7.00pm
- Event starts 7.30pm
- Speed dating finishes approximately 9.30pm
- Venue closes 11.30pm

It's essential that you arrive before 7.25pm in order to take part. We might not be able to allow entry if you are late.
Price: £10
Sorry, this event is unavailable
NEW - This speed dating event cuts out the small talk and helps you really get to know someone in a short amount of time.
WHERE
PLEASE NOTE – The Entrance to Perini & Perini is inside Ponti's Restaurant. Head downstairs upon arrival to meet our host.

Perini & Perini is a brand new subterranean cocktail lounge tucked away below the beautiful Ponti's restaurant, seconds from Oxford Circus Tube Station. Think NYC industrial glam merged with a comfortable speakeasy vibe this brand-new bar has everything and is totally exclusive to Original Dating.

This place is the perfect spot to meet new people.
Address Perini & Perini, 5 - 7 John Princes Street, W1G 0JN
Nearest station Oxford Circus
Tel 020 7112 5174 – Please note this is not a booking line
PLEASE NOTE: Advance booking is essential and no tickets will be available to purchase on the door. Online booking is simple and very secure. Our payments are handled by Stripe, one of the world's largest payment processors using the highest grade security currently available.
Marcus

I thought it was really well run by Stuart and was pretty close to speed dating IRL, in some ways genuinely preferable to IRL actually and I would be up for doing it in the future even after lockdown is lifted.
Jo

Something enjoyably different at this very strange time. Might be worth considering some kind of countdown for the 30 seconds. Well-hosted event.
Victor

Really great
John

Keep doing them! Worked really well, and is especially great in this difficult time!
samantha

Really fun way to spend and evening - was great to speak to lots of different, interesting people.
Bibi

I was able to clearly see and talk to each person.
Marian

Wonderful!
Michael

was fun - lots of potential in lockdown
Luke

Fun, unique, and worked well!
Richard

Great concept idea (I.e a virtual speed dating event). Thumbs up from me.
Arabella

Surprisingly, for a virtual event and my first attempt at speed dating it work well. Once we had got into the break out rooms it was a good system and allowed us to talk freely.
Joanna

This was a very thought out session
Vicki

It was nice meeting people virtually and quite relaxing doing it from home.
Jessica

Interesting alternative to face-to-face speed dating
Gary

Nice atmosphere great location
Original Dating reply
Hi Gary, thanks for the great feedback!
David

Great game, comfortable environment. Great people.
Original Dating reply
We'll take that. Thanks David!
DAVID

It was a very good evening, with lots of really nice ladies!
Original Dating reply
HI David, thanks for the lovely feedback.
Daniel

The host was friendly and helped everybody ease into the event. Was generally great vibes, would come again, if no one matches with me of course haha
Original Dating reply
Hi Daniel, thanks very much!
Etan

Nice crowd! I'd still prefer at least 1 more minute per date, but otherwise I thought it was good! I thought the venue was great because a) it was private and b) we were able to stay and have drinks with each other for a long time after the speed dating finished. I think this was my favourite venue of all the Original Dating venues I've been to.
Original Dating reply
Hi Etan, super feedback thanks very much!
Alan

Great fun with a great bunch of people.
Original Dating reply
Hey Alan, lovely to read your comments.
Jane

So much fun – everyone was really high energy and had a great time chatting before and after at the bar.
Original Dating reply
Hi Jane, delighted to read you enjoyed the evening.
Ohiana

Amazing and very interesting event
Original Dating reply
Thanks for letting us know! Delighted you enjoyed it.
Shaugnah

Great host! Pretty simple evening
Original Dating reply
Thanks so much.
Alex

Good time. Everyone was friendly and easy to chat with! Easy way to have a good night out!
Original Dating reply
Hi Alex, happy to read your positive review thank you.
Molly

Really lovely host who did a good job at organising the event. Everyone was lovely and friendly :)
Original Dating reply
Hi Molly, Daniel will be delighted to read your review!
Aimee

Lovely atmosphere. Dan was very welcoming and as a first timer (and on my own) made me feel at ease. Would come again
Original Dating reply
Thanks so much Aimee, we're very happy to read you had a positive first speed dating experience!
Fahim

Very interactive event, much better then normal speed dating. Our host Arthur was nice and friendly. The setting is too compact and people leave too soon. I've been to this place years ago, you guys need a bigger place some day. Why is it that dating events always have to be so secluded?
Original Dating reply
Hi Fahim, certainly some interesting feedback for us here. We'll be sure to look into the points you raise. Glad you enjoyed overall.
Wing

Well organised. Friendly people in a relaxed atmosphere.
Original Dating reply
Hi Wing, so pleased to see this. We're so happy you found everyone to be friendly.
Kavi

It was a good experience
Original Dating reply
Hi Kavi, thanks for your comments!
Amanda

Venue was nice and brilliantly well-located, lighting was good, free cloakroom super-useful. It would have been better to start earlier if possible...I and some others I spoke to were more tired than usual. We're too old to stay out past 9pm in this age group, y'know... ;) I would have appreciated a few more ways to get talking to people, as well as the lock and key. Maybe a couple of icebreaker games or something. Thank you.
Original Dating reply
Hi Amanda, thanks so much for all your feedback. We're super happy that you enjoyed the event overall. We plan to introduce lots of new icebreakers over coming events.