Speed Dating in Clapham
PowderKeg, Clapham, London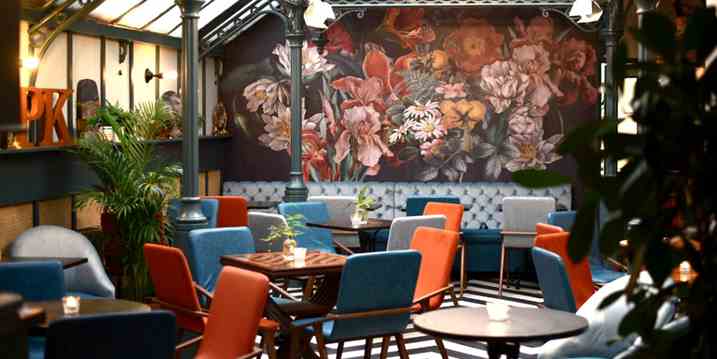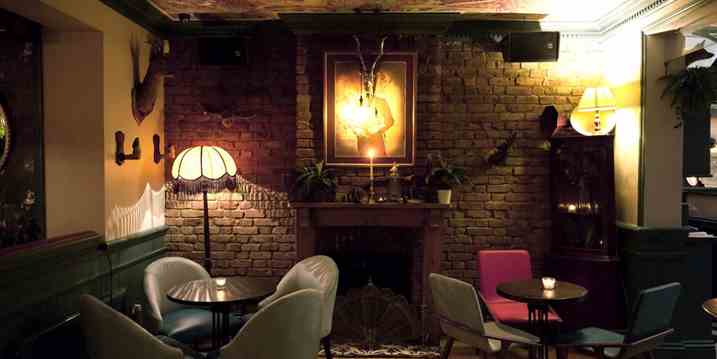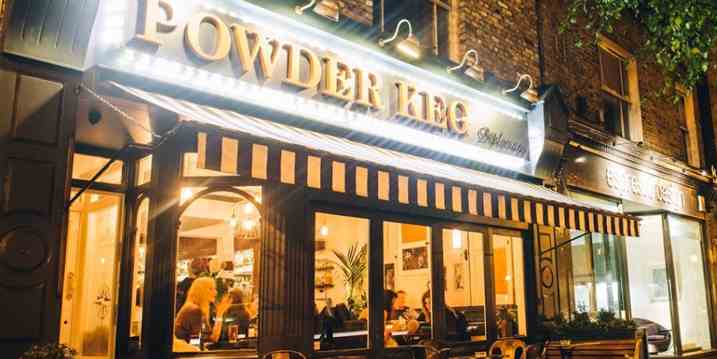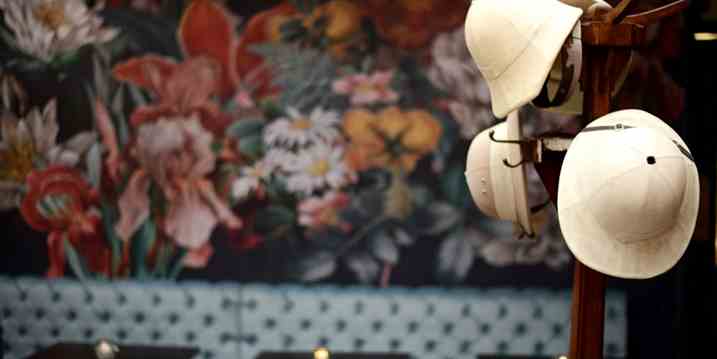 Thursday, 21 May 2020
ABOUT THE EVENT
You'll want to keep some powder dry for this one, as sparks are bound to fly.

Speed dating in Clapham has found a new home at PowderKeg and it couldn't be a more perfect match. We both love bringing people together, so join us at this favourite neighbourhood bar and meet new people.

Surrounded by Victoriana in the quirky conservatory you'll spend an evening of short introductions with an ever-changing wine list to make the night even more delightful.

There's no rush as we make our way around the room and leave plenty of time to before during and after to top up those glasses.

Once you've met everyone and the event is over but the night may just be starting. Stick around and chat some more, maybe even try one of their Joe Public pizzas.

The very next day you can simply enter your selections on our matching and messaging system to find out who had that spark with.

But I'd book now if I was you - we'd hate for you to miss out.
Important information
The host will sign you in on arrival.

- Doors open 7.00pm
- Event starts 7.30pm
- Speed dating finishes approximately 9.30pm
- Venue closes 11.30pm

It's essential that you arrive before 7.25pm in order to take part. We might not be able to allow entry if you are late.
Price: £15
Sorry, this event is unavailable
NEW - A fun speed date at this neighbourhood favourite. Lots of people to meet in one quirky bar.
WHERE
PowderKeg specialise in delicious cocktails, craft beers and an ever-changing wine list. This quirky victorian themed bar has a simple mission: bringing people together which just so happens to be ours too. Original Dating have exclusive access to the enchanting conservatory for our unique brand of speed dating.
Address PowderKeg, 147 St John's Hill, London, SW11 1TQ
Nearest station Clapham Junction
Tel 02071125174 – Please note this is not a booking line
Venue website http://www.powderkeglondon.com/
PLEASE NOTE: Advance booking is essential and no tickets will be available to purchase on the door. Online booking is simple and very secure. Our payments are handled by Stripe, one of the world's largest payment processors using the highest grade security currently available.
Ohiana

Amazing and very interesting event
Original Dating reply
Thanks for letting us know! Delighted you enjoyed it.
Shaugnah

Great host! Pretty simple evening
Original Dating reply
Thanks so much.
Alex

Good time. Everyone was friendly and easy to chat with! Easy way to have a good night out!
Original Dating reply
Hi Alex, happy to read your positive review thank you.
Molly

Really lovely host who did a good job at organising the event. Everyone was lovely and friendly :)
Original Dating reply
Hi Molly, Daniel will be delighted to read your review!
Aimee

Lovely atmosphere. Dan was very welcoming and as a first timer (and on my own) made me feel at ease. Would come again
Original Dating reply
Thanks so much Aimee, we're very happy to read you had a positive first speed dating experience!
Alex

I liked how there were lots of attractive, interesting women. It was organised well, with good timing!
Original Dating reply
Hi Alex, great to see - thanks!
Magdaléna

Nice peoples, lots of fun, really nice event !
Original Dating reply
Thanks for letting us know. Thanks!
Alexander

Cool, calm and organised. :)
Original Dating reply
That's the way we like it!
Izzie

Very relaxed
Stan

Great event, but tables were too close so there was not enough space and silence to talk with dates.
Original Dating reply
Hi Stan, we'll work on this for next time.
Daniel

Fun, chill and nice people
Original Dating reply
Hi Daniel, that's just the way we like it. Thank you!
Joshua

Good location
Original Dating reply
HI Joshua, we rather like it too. Thanks for your feedback!
Jasmine

Great night, good fun, lovely people
Original Dating reply
Hi Jasmine, really kind of you to feed back thanks
Anna

Enjoyable event, well organised, met nice people. The venue was nice.
Original Dating reply
Hi Anna, we're super happy you enjoyed the night.
Aris

A very enjoyable night! Some lovely folk there. The host did very well to manage the crowd.
Original Dating reply
Hi Aris, thank you. We're Clapham's leading speed dating company for a reason you know! :-)
Kieran

Great event but it was not punctual. Could have managed start times better. I look forward to the next event!
Original Dating reply
Hi Kieran, your feedback has been taken on board, thanks!
Waqar

First time, had a good time
Original Dating reply
That is what we like to see!
Maria

Not as many people as I expected but was a fun and relaxed way to meet people
Original Dating reply
Hi Maria, thanks so much for your review. Attendee numbers do fluctuate but generally this is a super popular speed dating night. Glad you enjoyed.
Michael

Felt a bit fast. 10 min would've been better. It felt like the moment we were just opening up the time was up
Original Dating reply
Hi Michael, whoa 10 minutes? Not sure we could call it speed dating if dates went that long.
Saiprasad

I think the total number of people can be reduced a bit. There were 20 dates and it was a bit too much
Original Dating reply
Thanks very much for feeding back. Our speed dating events sure are popular at the moment and 20 people to meet is certainly busy. Usually you'd meet around 16 at this venue.
Steve

Venue was great, very well organised and I enjoyed meeting a whole new group of people. Great to have one-on-one conversations without the usual pressures of approaching people on a night out. Highly recommend
Original Dating reply
Hi Steve, really pleased to read your comments.
Nastassja

Cosy and lovely venue
Original Dating reply
Thanks, Sugar Cane is a great speed dating venue.
iain

Original Dating reply
Hey Iain, thanks for leaving the 5 star rating!
Lawrence

Phoebe

Great Host!
Original Dating reply
Thanks Phoebe, we'll pass on your regards!
Sara

Abbi

Original Dating reply
Thanks for the 5* rating Abbi!
Prashant

Azhar

Made it easier to talk to people that I would otherwise avoid or just not talk to