Over 300 tickets now sold
Equal male/female ratio
Last few tickets
Huge spacious venue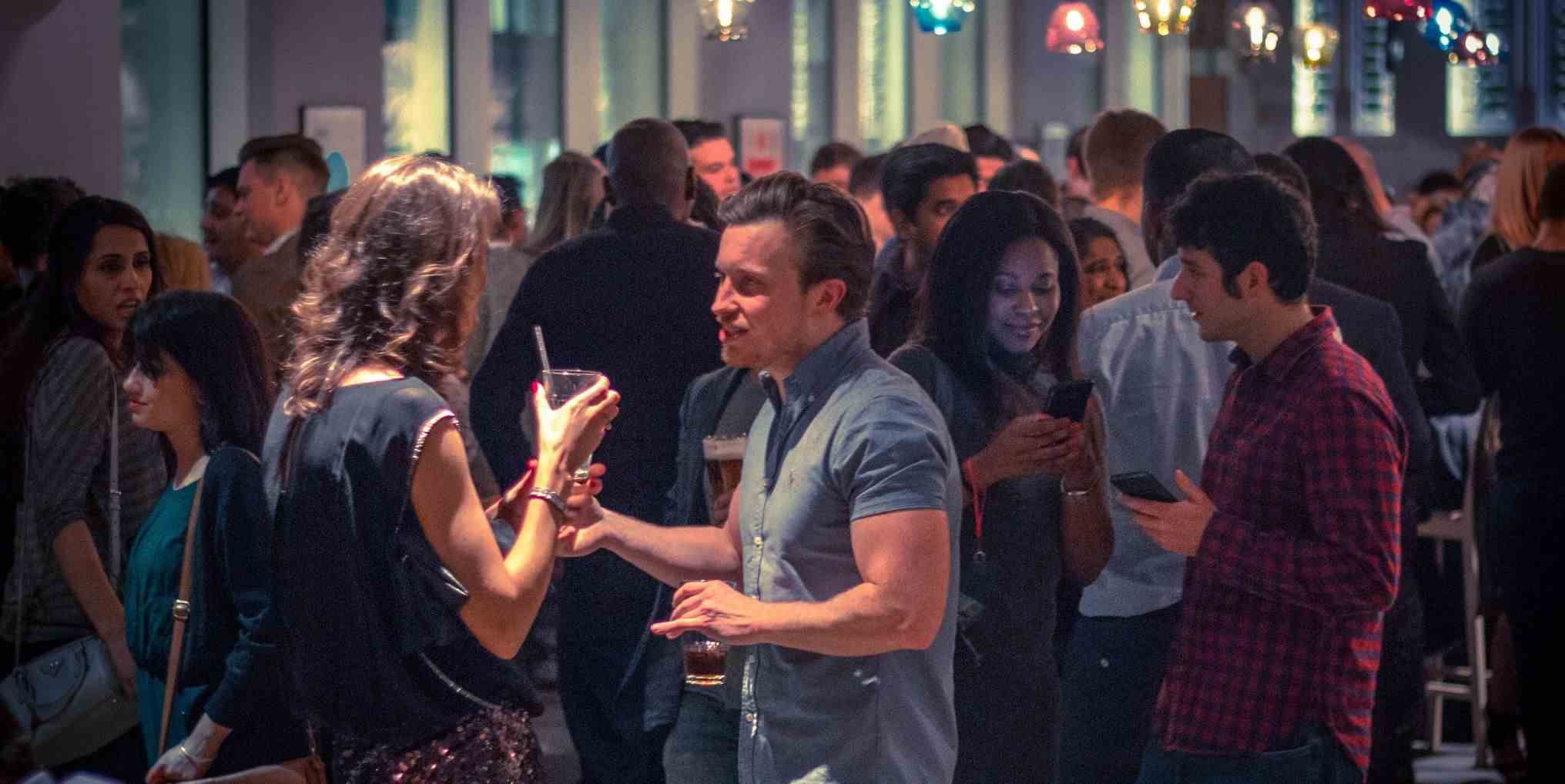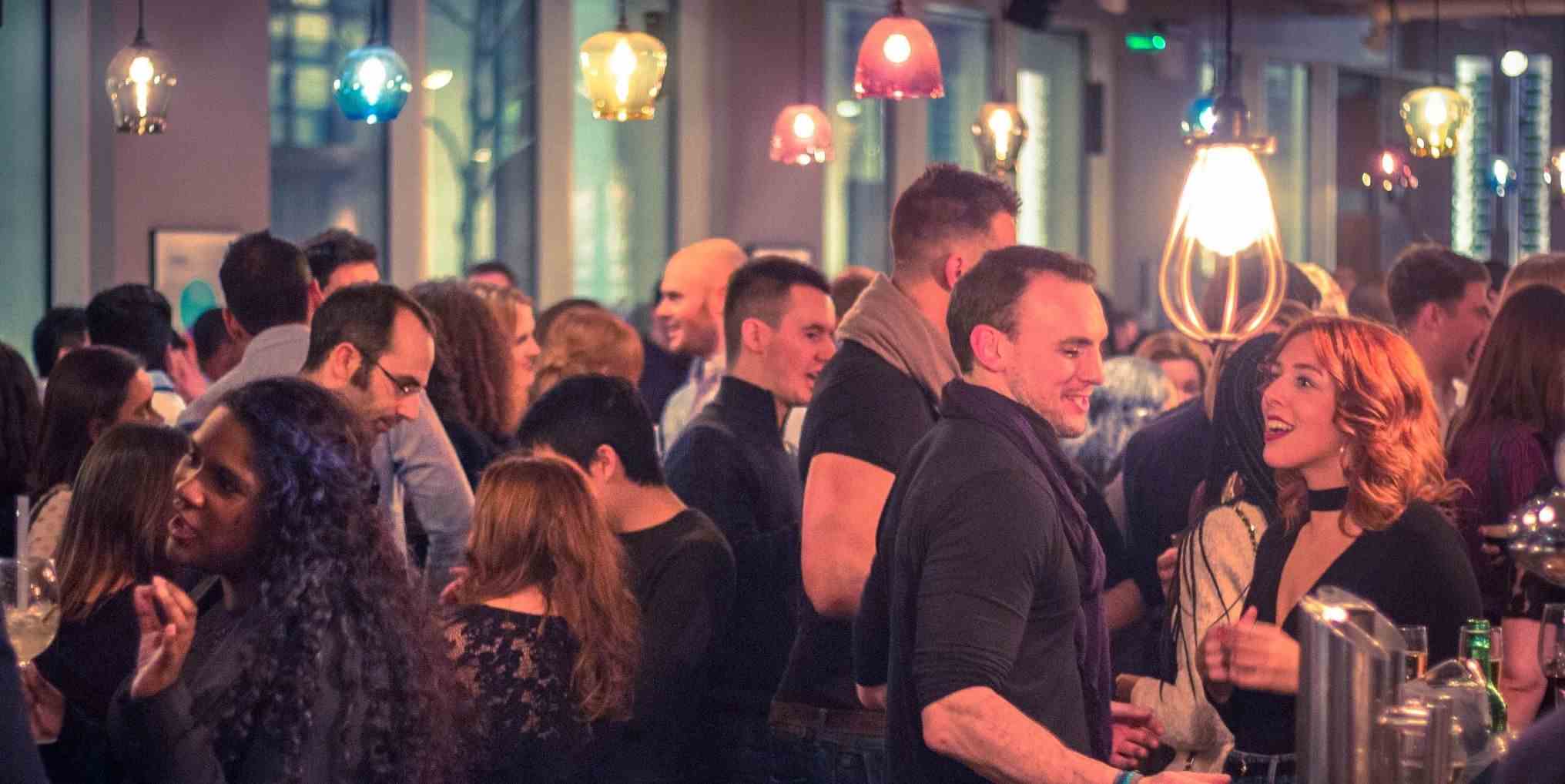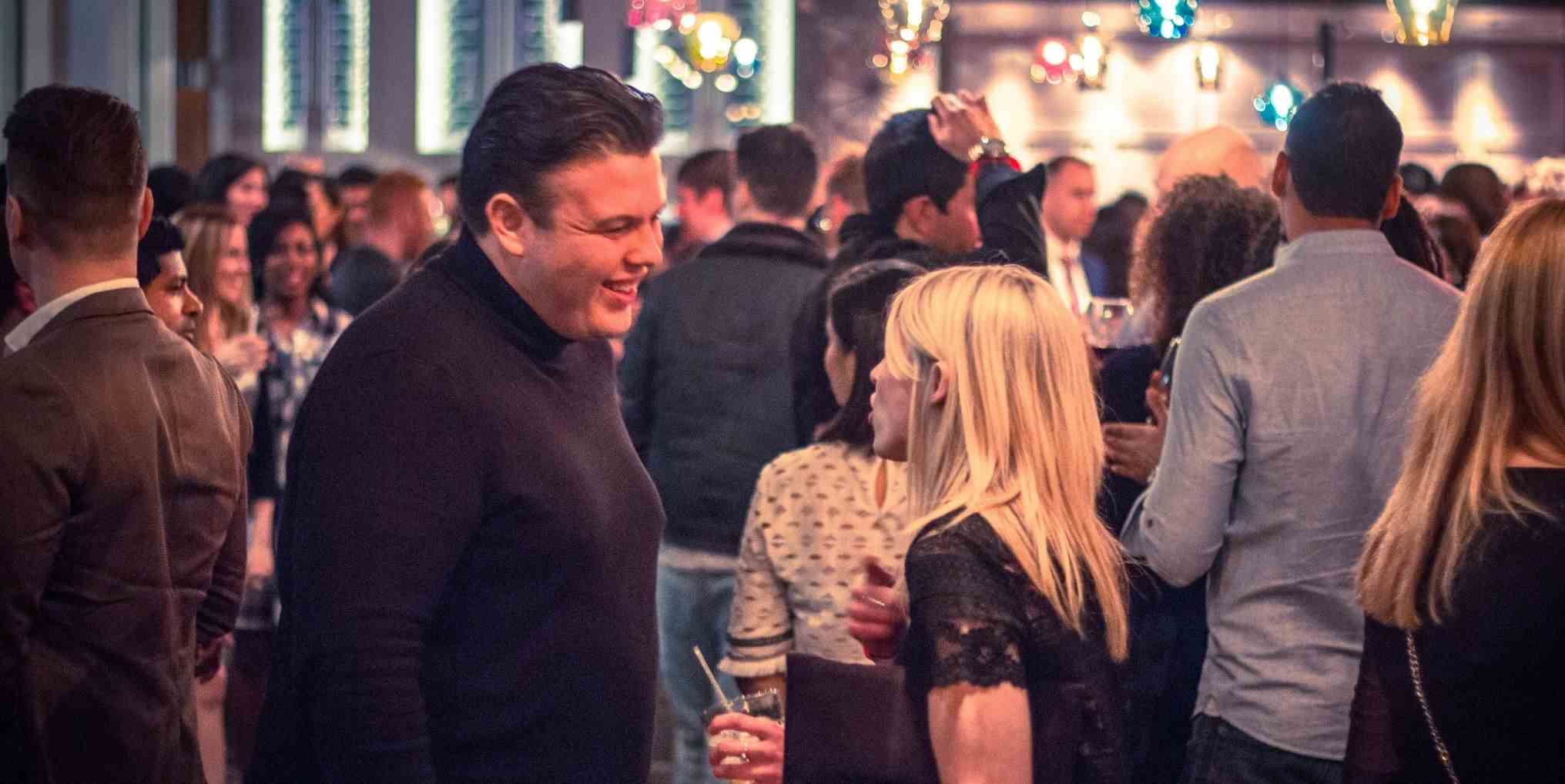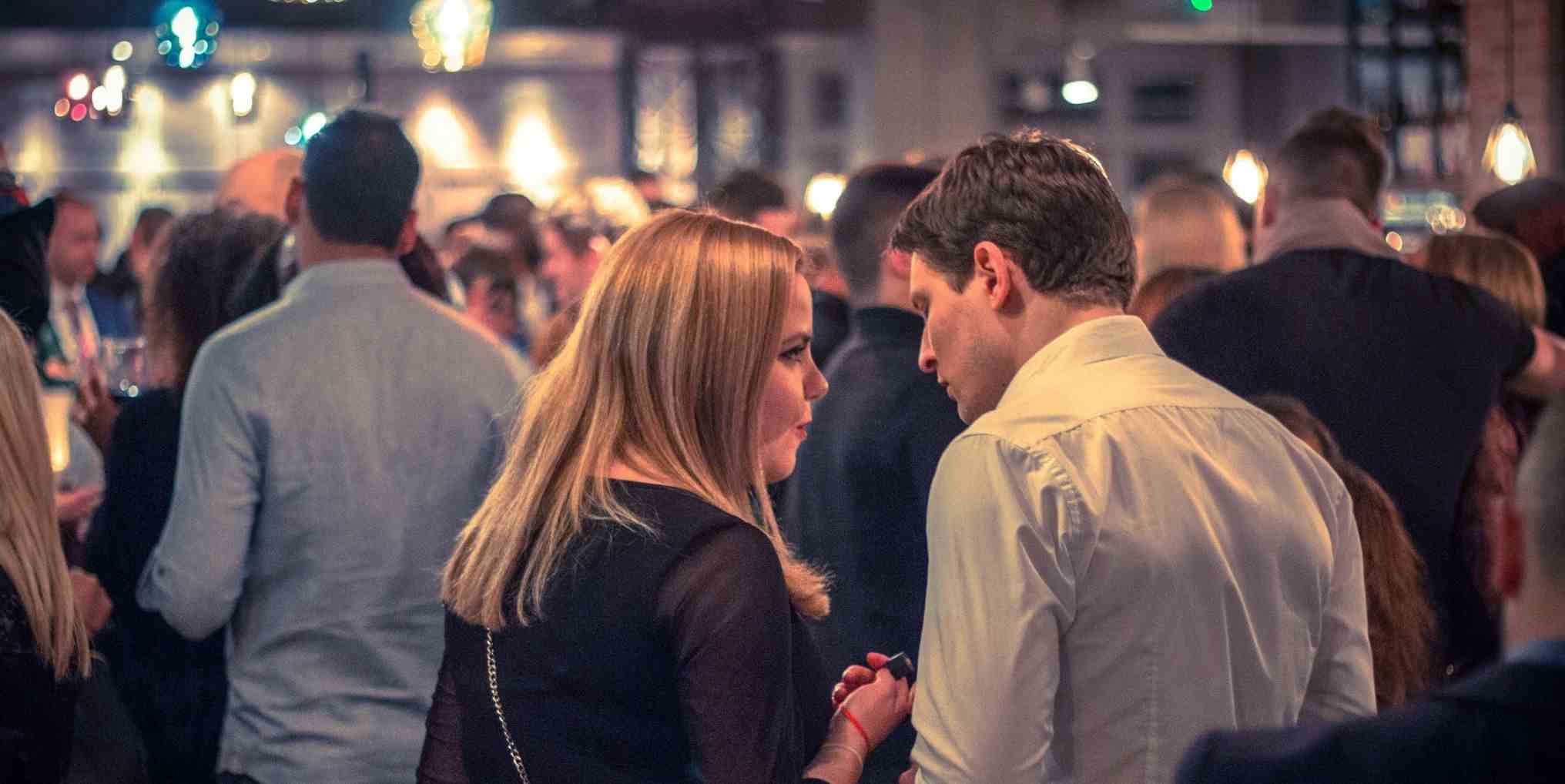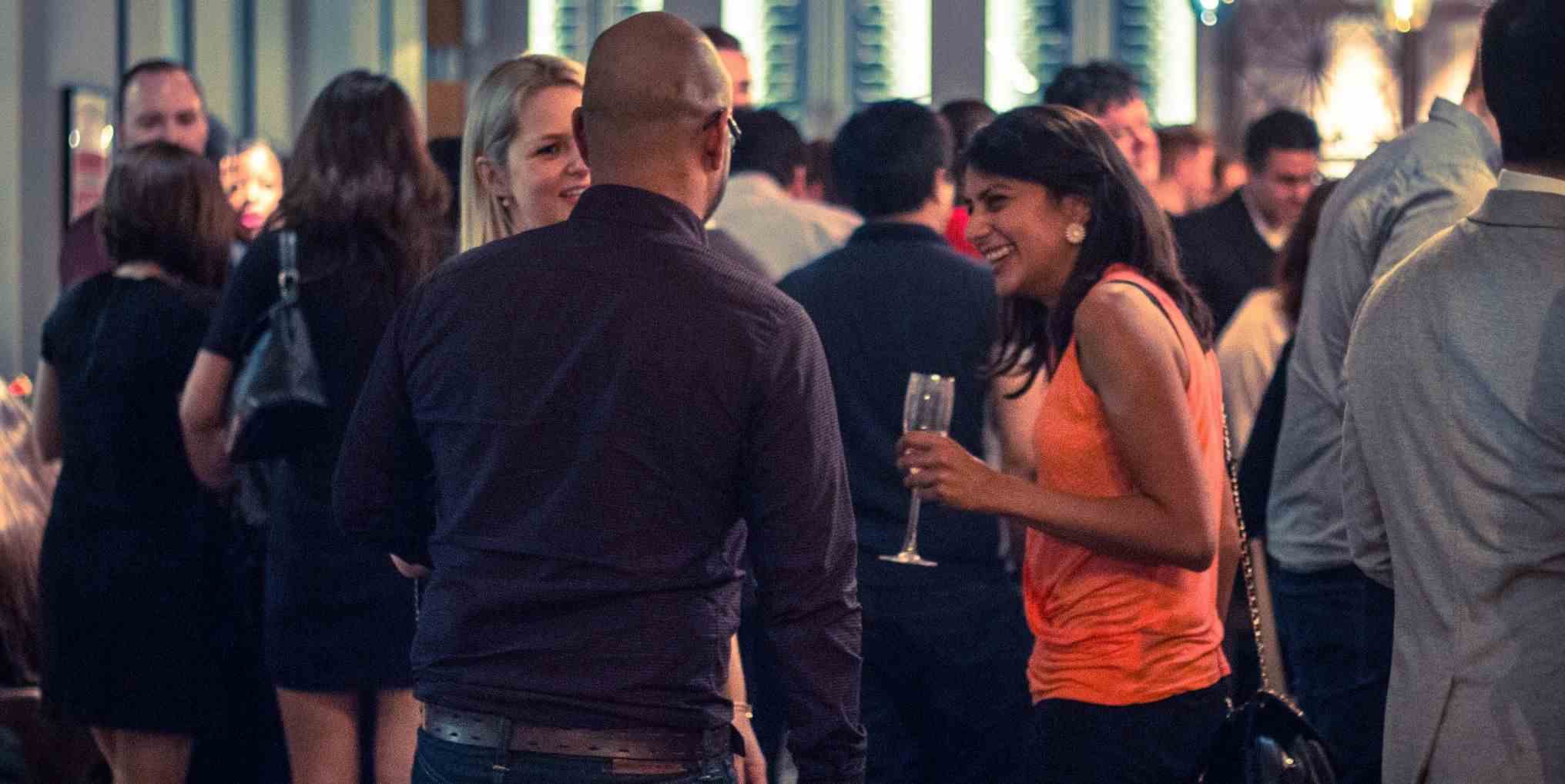 This is a past event, please click here to see future events in London.
About the event
Welcome to the biggest and best party for unattached Londoners.

Over 200+ people will join us for the hottest dating event. This super sociable event features our fantastic lock & key icebreaker to ensure you meet a huge number of people.

The best bit? Everyone is single, a similar age and we ensure there's equal male/female ratio in the room.

There's prizes to be won as you seek out the person holding the key that matches your lock (or vice versa).

Each time you find a matching pair you'll be in with a chance to win one of our great prizes.

And of course, you'll meet loads of people along the way, all in the stunning, spacious surroundings of The Anthologist, moments from Bank Station.

Head to our website the following day to view a list of everyone that attended. Select the people you like and our system will tell you who you mutually matched with. Get in touch again via our messenger and the rest is up to you.

This party is the perfect place to meet people this Christmas. You just need your ticket! Book now, this will sell out.

LIMITED EARLY BIRD TICKETS JUST £20
Important information
- 20:00 - Doors open [Please arrive on time]
- 20:30 - Lock and key icebreaker begins
- 22:30 - Prize draw
- 00:30 - Last orders at the bar

Please ensure you arrive at the venue at the start time. We have a limited time for registrations and arriving late may mean you cannot get in.

Tickets for this event are non-refundable. Our normal cancellation terms and conditions apply. No tickets are for sale on the door.
Price: £25
Sorry, this event has sold out
Back to top
Where
The Anthologist is a stunning venue located close to Bank Station.
This venue puts a strong emphasis on swift bar service, top class cocktails and making sure their staff are as friendly as they come.
Address The Anthologist, 58 Gresham Street, London, EC2V 7BB
Nearest station Bank
Tel 020 7112 5174 – Please note this is not a booking line
PLEASE NOTE: Advance booking is essential and no tickets will be available to purchase on the door. Online booking is simple and very secure. Our payments are handled by Stripe, one of the world's largest payment processors using the highest grade security currently available.
Reviews
Back to top
Once you get over the initial awkwardness of the whole thing you genuinely can enjoy your time mingling and flirting. If you don't find anyone of interest consider someone as a friend, there are so many good people to meet. All in all if you don't like anyone try to make some new girlfriends like me and my friends did. I would consider going to another event and bringing some of my other friends as well.
Posted: 09/01/2022
Jon-Paul
Verified Attendee
Posted: 09/01/2022
domenico
Verified Attendee
Posted: 09/01/2022
Syndsey
Verified Attendee
Posted: 06/12/2021
Little loud but good mix of people and was a fun night
Posted: 05/12/2021
Not too many people and not too few. Music wasn't too loud and that was good.
Posted: 05/12/2021
It's a good bar there and there was a nice mix of people and a decent atmosphere. I enjoyed it.
Posted: 05/12/2021
Great event but took far too long queuing up in the cold. Faster registration process next time would be most beneficial. Also, mandatory profile picture would be helpful, otherwise what's the point in the selection matches afterwards? Blank faces & no info/bio?
Posted: 05/12/2021
The staff were very friendly and supportive 😃👍
Posted: 05/12/2021
Mundeep
Verified Attendee
Best Lock-and-Key event I went to. Great atmosphere. Merry Christmas!
Posted: 05/12/2021
Good venue and good quality people, nice setup, music was a bit to loud and made it hard to hear each other.
Posted: 05/12/2021
Richard
Verified Attendee
Posted: 13/09/2021
DELETED
Verified Attendee
Posted: 12/09/2021
Matthew
Verified Attendee
Was a lovely night. Perhaps a little too crowded, the bar struggled to keep up. Wish the background music was a little quieter as we're there to chat not dance.
Posted: 12/09/2021
Original Dating reply
Thanks Matthew. It sure was a busy one. Point taken on the music. Sometimes our venues creep the levels up without us noticing. Many thanks!
All hosts were very welcoming and friendly but didn't find anyone interesting enough to go for a date. The blankets for outdoor mingling was quite a brilliant touch on a chilly breeze.
Posted: 12/09/2021
Original Dating reply
Thanks so much DG - do come again, we'll have another huge bunch of people to meet next month!
Great fun!
Posted: 12/09/2021
Original Dating reply
Thank you Hashem.
Ekaterina
Verified Attendee
Posted: 12/09/2021
Nice friendly welcome from the hosts. Good bar staff. Enough space to mingle. Good mix of people although I didn't find anyone this time! Thank you!
Posted: 12/09/2021
Original Dating reply
Hi Laura, brilliant to see you enjoyed the party. Thank you.
Excellent event. Well organized & hosted on the night. Definitely recommend & would go to other events. Thank you!
Posted: 12/09/2021
Original Dating reply
Thanks so much Mia!
Jonathan
Verified Attendee
Posted: 12/09/2021