Valentine's Speed Dating in St Albans
Suckerpunch, Hertfordshire, St Albans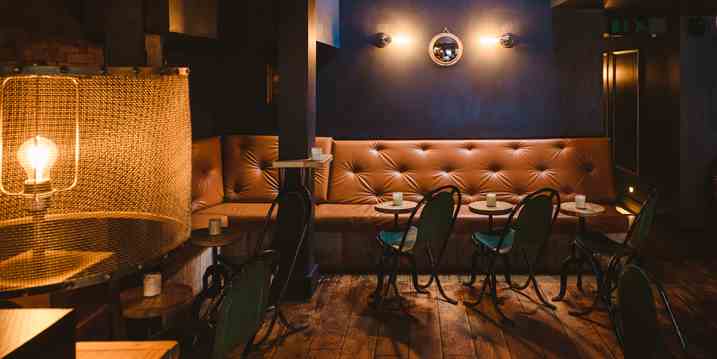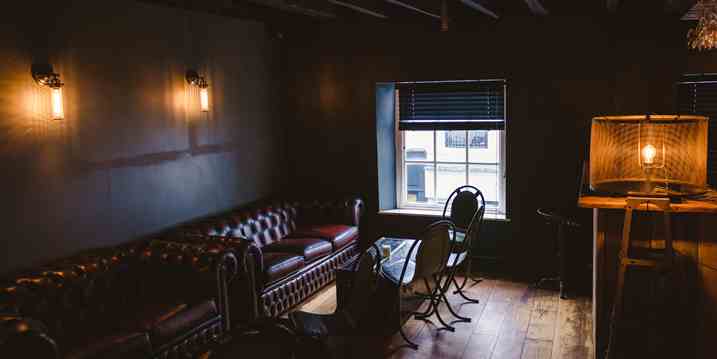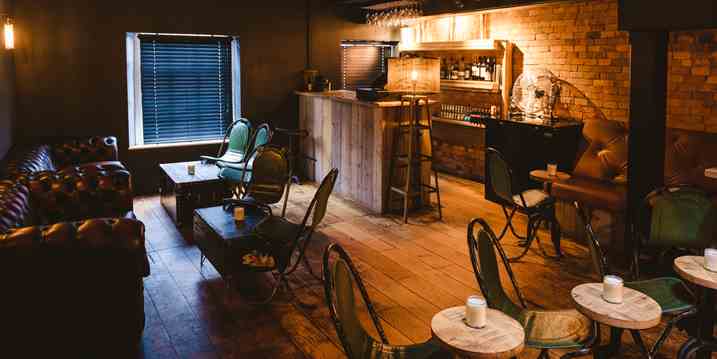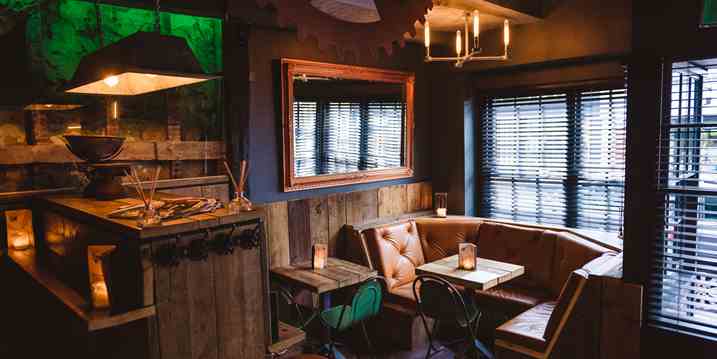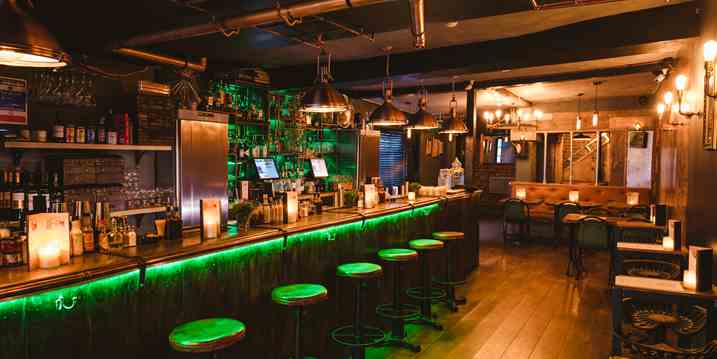 This is a past event, please click here to see future events in St Albans.
ABOUT THE EVENT
Original Dating are proud to bring our unique brand of speed dating to St Albans and we've found the best bar in town. Suckerpunch is now the new home of speed dating in St albans and Hertfordshire.

We've hired the private upstairs bar, The Punch Room and if you've seen it you'll understand why Hertfordshire's finest cocktail bar is perfect for our events.

If you're looking for a fun way to meet new people then join us and around 30 guests for a night filled with short introductions, a few laughs and a some mouth watering cocktails. You won't find a night like this anywhere else in Hertfordshire.

With Original Dating you'll have access to our unique online matching system the following day. Simply make your selections for who you'd like to see again. By the end of the day you'll find out who you mutually matched with and it's really that easy.

Book now for St Albans' best speed dating event and make yourself a match or three.
Important information
This event takes place in the private upstairs bar - The Punch Room.

- Doors open 7.00pm
- Event starts 7.30pm
- Speed dating finishes approximately 9.30pm
- Venue closes 11.30pm

It's essential that you arrive before 7.25pm in order to take part. We might not be able to allow entry if you are late.
Price: £10
Sorry, this event has sold out
This is St Albans busiest speed date at Hertfordshires finest cocktail bar.
WHERE
Suckerpunch is the London-style cocktail bar in the heart of St Albans. Offering exceptional cocktails in industrial steam punk surroundings. Original Dating have exclusive use of the private upstairs Punch Room for our unique speed dating events. We're extremely proud of our new venue and we know you'll enjoy it too!
Address Suckerpunch, 26a George Street, St Albans, Hertfordshire, AL3 4ES
Nearest station St Albans City Railway Station
Tel 02071125174 – Please note this is not a booking line
PLEASE NOTE: Advance booking is essential and no tickets will be available to purchase on the door. Online booking is simple and very secure. Our payments are handled by Stripe, one of the world's largest payment processors using the highest grade security currently available.
Anita

The host was an absolute darling
Ioana

It was good fun for attending my first speed dating.
Leigh

Very well organised event, great host and very good atmosphere with a good turnout! Definitely go again!
Yasmin

Nice atmosphere and nice people.
Jessica

Such a fun night :) would definitely recommend !
Kalam

Everyone was friendly, would have given 5 stars if there were more people there.
Vitor

The venue and the setting was nice. A bit more pricey than usual, but having the drinks and canapes brought to the table really made it an excellent way to get out and meet people. And in this way, the price was more than justifiable. I would definitely attend more events like these, instead of regular ones on pubs, even with the premium on the price.
selina

Host was great and made us all feel comfortable. 1st time doing it and will try it again 👍
Davide

Host provided much needed enthusiasm and helped break the ice, good location and a fun group
Oliver

Good fun and it genuinely felt like we got a good five minutes to talk to each date rather than previous events where it came across as a bit rushed. The host Charlotte was great despite the man:woman ratio issues and having to sort the room accordingly but she did time each date to make sure it was the full duration. It was a shame about the ratio but two people not turning up on the night can't be helped.
Helen

Really good night. Amazing venue, great drinks and snacks
Babatunde

The best speed dating I have ever experienced.
Clive

Good fun and relaxed.
Original Dating reply
Thanks Clive, we're happy to see you enjoyed it.
Ann-Marie

Great atmosphere !
Original Dating reply
Hi Ann-Marie, so happy you enjoyed our speed dating in Edinburgh.
Grant

Private room for the speed dating then nice bar for afterwards was a combo that worked well.
Original Dating reply
Grant, super happy you had a good time. Thanks
Helen

I'd never been to the venue before or speed dating and was a little nervous but was made to feel very welcome in relaxed atmosphere and lovely surroundings
Original Dating reply
Super happy to see your review, Helen. So happy you enjoyed x
Jaimie Jack

Well organised and great venue.
Original Dating reply
Hi Jaimie, so happy you enjoyed the event in Edinburgh
Felicity

The location was noisy so difficult to hear. There were also four more women to men so not very evenly matched.
Original Dating reply
Hi Felicity, yes, unfortunately a few guys didn't turn up which caused the slight difference. Most people don't mind taking a breather but we do take your point.
OJ

Pretty low turnout, was expecting more.
Original Dating reply
Hi OJ, sorry to see this. Turnouts do vary and most events in Derby attract around 30 people. Don't forget, if you didn't meet anyone you liked you can come back free under our guarantee.
Lisa

Lovely host. Friendly bar staff. Great venue
Original Dating reply
Hi Lisa, thanks for your kind feedback.
Jack

Not overly complicated, I liked the people I met in the room.
Original Dating reply
Hi Jack, super happy to read your glowing feedback!
Joanne

Loved the facilitator! Genuinely lovely person
Original Dating reply
Hi Joanne, we'll be sure to pass on your lovely comments x
Michael

Great event, just a bit puzzled why a speed dating event has a friends option. Also it'd be great if there were some of your themed events run outside of London.
Original Dating reply
Hi Micheal, we offer the friend option as some people get well on but are not attracted to each other. We'll be expanding our themed events so watch this space.
Simone

Was generally ok
Original Dating reply
HI Simone, we'll take that!
Gemma

Everyone was friendly and it was relaxed
Original Dating reply
HI Gemma, glad to read your feedback.
Darion

Open conversation with most people. Friendly. Good atmosphere. Decent venue. Great host
Original Dating reply
Hi Darion, thanks for your feedback.
Chris

Great way to meet & greet people. Enjoyed the whole experience. Any one thinking should I? Could I? I say Just F***ing do it!
Original Dating reply
Chris, what amazing feedback. Thank you
Ross

Randomly unexpected fun. Great host and met some great people
Original Dating reply
Hi Ross, that is great to hear. Thanks!
Mark

Well organised, friendly host.
Original Dating reply
Thanks Mark!
Elena

Great Atmosphere and nice people
Original Dating reply
Thanks Elena!
Steph

Nice venue; the event flowed smoothly
Original Dating reply
Hi Steph, thanks so much for letting us know.
Matthew

I thought the host (Lucy) was very good, and I enjoyed the event.
Original Dating reply
Hey Matthew, we'll be sure to pass on your comments to Lucy
Rita

I had lot of fun .Thanks to all of you .
Original Dating reply
Absolute pleasure, thank you!
Trevor

Lovely evening with such beautiful dates ! Simply a lovely crowd really enjoyed! Thank you
Original Dating reply
Hi Trevor, so delighted you enjoyed the night.