ABOUT ORIGINAL DATING
Welcome to Original Dating - the leading speed dating and
singles party company since 2003
Our dating events work and we genuinely believe in there's no easier, more fun way to meet people.

We've been around since speed dating first came about and we're proud to still be running successful events today. The company started by organising a monthly speed dating event in Clapham in South West London and we soon expanded the programme across the city and beyond.

We later branched into parties and lots of other popular event formats and niche speed dating events. Since our launch​ the company has organised more than 6000 events and welcomed well over 250,000 clients.

Thousands of people have coupled up after attending our events and we've been responsible for a lot of weddings too.
Our goal is simple: To organise well-attended, fun events at nice venues for nice people. We're pretty good at it and we thrive on the great feedback we receive.

We're not like other operators in our market. We're professional, do this full-time and we really care about giving our clients the best experience possible. We also guarantee that you'll meet at least one person you want to see again. So, if you don't - your next event is free of charge. We're proud to boast that most of our bookings come by recommendation so we must be doing something right.

Why not book an event and give us a try?
ABOUT THE TEAM
We're based in Clapham and the company is run by a small but dedicated team of people.
Here's some more info about the team behind Original Dating.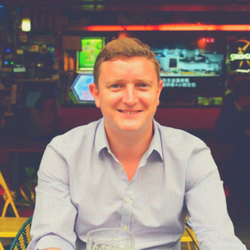 Andrew Summersgill
Founder
Andrew started Original Dating way, way back in 2003 when speed dating was new and he was just a boy. Fast forward fifteen years or so and the company is now leading the way in live dating events market. Andrew loves London but also travelling the world and counts cooking, gadgets and camping amongst his hobbies. He's always interested in new ventures and partnerships both inside and outside of the dating space so please get in touch if you'd like to have a chat.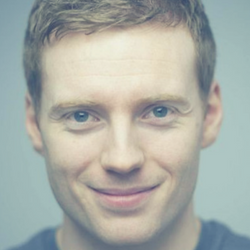 Stuart
Business Development Director
Hailing from bonnie Scotland, Stuart is not just our lead host but also our marketing man here at Original Dating towers. He brings a warm, charismatic and friendly energy to our events. His experience shows and over the years he's developed the ability to time a four minute date without using a stopwatch. Spooky. Stuart would walk 500 miles. And he will walk 500 more to make your dating event the best ever.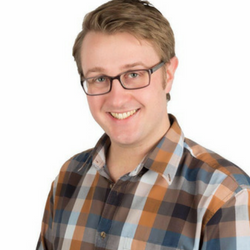 Charlie
Event Host
If you're looking for a true dating pro, Charlie's your man. He brings an easy charm to proceedings and the know-how to make any dating event run like clockwork. When he's not hosting nights for us you might see Charlie doing his day-job as a TV presenter. Just Google 'Charlie ladder incident' to see him on YouTube, you won't regret it.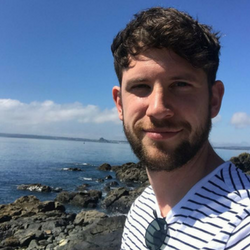 Jordan
Event Host
Bolton born Jordan is one of our newest hosts. An actor by training and a natural host with the gift of the gab and a twinkle in his eye. Jordan has done his fair share of stand-up comedy so expect an gag packed night of laughs with Jordan at the helm.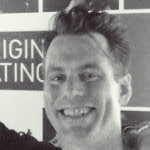 John
Blogger
John's a talented wordsmith and you'll find a some of his work on our blog, The Original Daily. In his spare time, ​he's a stand-up comic, quiz master, film star (self-shot) and all round good egg. Previously was John was our longest standing host and there's nothing he doesn't know about running speed dating events.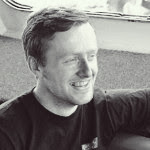 Ben
Event Host
Ben is an actor by trade and without knowing it you've probably seen him starring​ in some big budget TV commercials of late. A competent and conscientious host, Ben works hard to ensure our clients get the most from attending our events.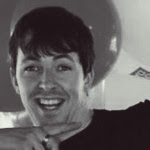 Jason
Event Host
From the Emerald Isle, Jason bring some Irish charm to the Original Dating line-up. When he's not managing our events he's working as a supply teacher at schools across London. Jason is an enthusiastic host who really goes the extra mile to mark our events out from the rest.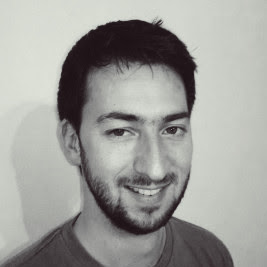 Kris
Developer Extraordinaire
Kris is the coding wiz behind the Original Dating website. He joined the team way back 2004 and is an expert in so many web technologies there's simply too many to list. Kris was responsible for building our first proper website and since then he's helped us keep our technology up to date, most recently putting together this rather clever responsive site. Kris is technical tour de force, a mathematical magician and a web wizard of the highest order and Andrew is very pleased to have someone of his coding calibre on the team. No amount of alliteration can fully sum up this man.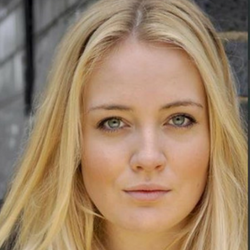 Mia
Event Host
Bubbly, vivacious, warm, and charming are all words that describe Mia to a tee. Mia is our host with the most and you'll usually find her at our larger parties. Mia works hard to ensure our guest get the most from our nights.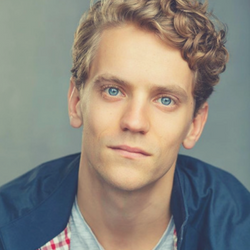 Arthur
Event Host
Arthur is a new host for 2018 and he's certainly hit the ground running. He draws on his acting background to run a smooth, relaxed event. Arthur is super friendly and really goes the extra mile to make sure his events are as successful as possible for everyone taking part.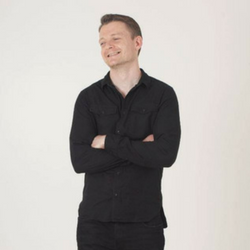 Chris
Event Host
Chris is a time served Original Dating host. His cool calm and collected style makes for a fun dating experience every time. Chris will make sure your dating experience with us is second to none.

YOU?
If you are interested in working for Original Dating please give us a shout. Include a covering letter explaining why you'd like to join us and what you can offer. We offer fun, highly sociable roles and we pay well.