Chemistry Singles Party by Original Dating
The Happenstance, The City, London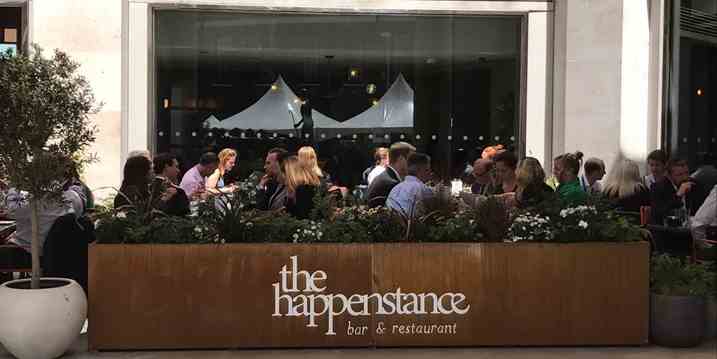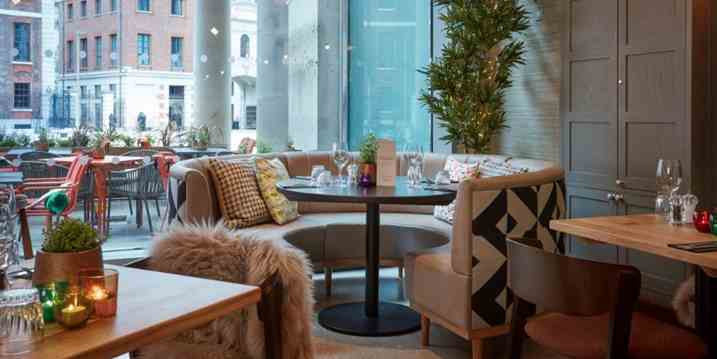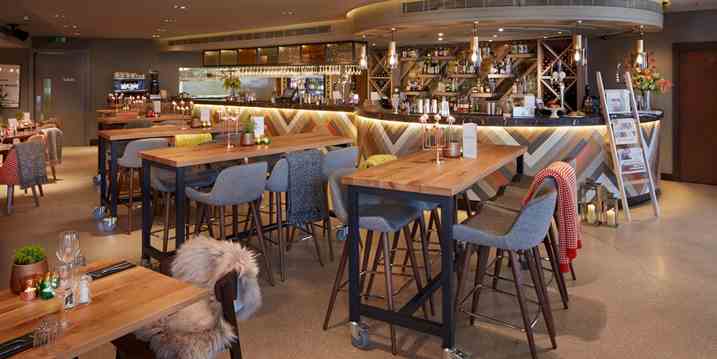 ABOUT THE EVENT
***NEW SINGLES PARTY FOR OVER 35s - BOOK NOW***

Chemistry is the new party designed for singles in their thirties and forties.

The formula is simple. We bring together 150+ people of a similar age under one roof and make it super easy to meet and speak to new people.

Everyone attending this party is single and looking to meet new people - and meet people they will.

We ensure there's an equal male/female split and provide a fun icebreaker so it's easy to meet plenty of people throughout the night.

Meeting people for the first time should be a fun, straightforward, and friendly experience and that is what Chemistry is all about. The emphasis is on friendliness, courtesy and the excitement that comes with meeting someone new.

Sign up alone, or with friends, it's up to you. The Icebreaker will be on hand to ensure it is easy to mix and crucially meet people until you find (you guessed it) some Chemistry.

As with all our events, Chemistry features post-event online matching and messaging via our website making it super easy to connect with everyone you mutually matched with after the event.

If this sounds like the event for you sign up now, tickets are strictly limited.
Important information
- 20:00 - Doors open [Please arrive on time]
- 20:30 - Party and icebreakers begins
- 00:30 - Last orders at the bar

Please ensure you arrive at the venue at the start time. We have a limited time for registrations and arriving late may mean you cannot get in.

Tickets for this event are non-refundable. Our normal cancellation terms and conditions apply. No tickets are for sale on the door.
Price: £20
Chemistry, the all-new singles party for people in their 30s and 40s.
BOOK NOW
WHERE
They say the best things happen by happenstance but I'm sure having a fantastic venue will help and that's certainly what we have here! The Happenstance is conveniently located less than a 5 minute walk from St. Paul's station. Not only does the decor lend to providing a wonderful atmosphere the views of St. Paul's Cathedral are second to none.
Address The Happenstance, 10 Paternoster Square, London, EC4M 7DX
Nearest station St. Paul's Underground Station
Tel 0207112 5174 – Please note this is not a booking line
PLEASE NOTE: Advance booking is essential and no tickets will be available to purchase on the door. Online booking is simple and very secure. Our payments are handled by Stripe, one of the world's largest payment processors using the highest grade security currently available.
BOOK NOW
Anthony

Casual conversation ensued in a bar made for the event. 5/5
Steve

Really good fun, so many people in attendance and a great balance.
Nadine

So unexpectedly wonderful 🥰
Clare

Great music, great atmosphere, really well organised
Ed

Nice venue, fun icebreaker. Good chance to meet lots of people face to face.
Anita

The host was an absolute darling
Tasmin

Liked the concept, would have loved for it to have been a bit longer though as there's so many people to chat to!
Ioana

It was good fun for attending my first speed dating.
Leigh

Very well organised event, great host and very good atmosphere with a good turnout! Definitely go again!
Yasmin

Nice atmosphere and nice people.
Jessica

Such a fun night :) would definitely recommend !
Kalam

Everyone was friendly, would have given 5 stars if there were more people there.
Vitor

The venue and the setting was nice. A bit more pricey than usual, but having the drinks and canapes brought to the table really made it an excellent way to get out and meet people. And in this way, the price was more than justifiable. I would definitely attend more events like these, instead of regular ones on pubs, even with the premium on the price.
selina

Host was great and made us all feel comfortable. 1st time doing it and will try it again 👍
Davide

Host provided much needed enthusiasm and helped break the ice, good location and a fun group
Oliver

Good fun and it genuinely felt like we got a good five minutes to talk to each date rather than previous events where it came across as a bit rushed. The host Charlotte was great despite the man:woman ratio issues and having to sort the room accordingly but she did time each date to make sure it was the full duration. It was a shame about the ratio but two people not turning up on the night can't be helped.
Shaheed

Fun evening and the chocolates were great.
Helen

Really good night. Amazing venue, great drinks and snacks
Babatunde

The best speed dating I have ever experienced.
Katherine

Amazing venue, interesting group of like-minded people, good value for money.
Jonathan

Great fun!
Stefan

I was a little apprehensive going into this, which is to be expected, as it was my first time trying speed dating. But I have to say as soon as I sat down and it begun, I felt relaxed and a great time! I met some lovely people with good conversations and it makes a change from using the dating apps. The drinks and food were great too! I would definitely recommend this to anyone looking to date.
Erinna

friendly host, easy atmosphere
Clive

Good fun and relaxed.
Original Dating reply
Thanks Clive, we're happy to see you enjoyed it.
Ann-Marie

Great atmosphere !
Original Dating reply
Hi Ann-Marie, so happy you enjoyed our speed dating in Edinburgh.
Grant

Private room for the speed dating then nice bar for afterwards was a combo that worked well.
Original Dating reply
Grant, super happy you had a good time. Thanks
Helen

I'd never been to the venue before or speed dating and was a little nervous but was made to feel very welcome in relaxed atmosphere and lovely surroundings
Original Dating reply
Super happy to see your review, Helen. So happy you enjoyed x
Jaimie Jack

Well organised and great venue.
Original Dating reply
Hi Jaimie, so happy you enjoyed the event in Edinburgh
Adam

Good atmosphere but could have done with a few more women.
Original Dating reply
Hi Adam, numbers do vary slightly but super happy you gave us 4 stars
Felicity

The location was noisy so difficult to hear. There were also four more women to men so not very evenly matched.
Original Dating reply
Hi Felicity, yes, unfortunately a few guys didn't turn up which caused the slight difference. Most people don't mind taking a breather but we do take your point.
Geoffrey

Good to meet people close to my age
Original Dating reply
Hi Geoffrey, so pleased you enjoyed Chemistry. It's a new age group for us so we're still learning the ropes.
Sarah

Enjoyed the concept that everyone was there for the same reason. Made it easier to mingle. Well-organised and good open-plan venue
Original Dating reply
Hi Sarah, many thanks for your feedback.
Louisa

Good event where I met lots of interesting people and the hosts were friendly
Original Dating reply
Hi Louisa, really happy to see that you enjoyed our Chemistry party.
Daniel

Excellent party!!
Original Dating reply
Thank you Daniel, happy to see you enjoyed it.
Arabella

Good fun evening.
Original Dating reply
Hi Arabella, thanks for that!
Siobhan

Great mix of people. Some lovely men I would not have met normally. Might have been even better if there had been a bit more structure but would definitely do another event!
Joffre

It was fun
Ania

A fun evening with great hosting! Met lots of lovely people, (girls as well as guys), and everyone was very friendly. By far the best dating event I've ever attended!