Dating Against Humanity
Mabel's Bar & Kitchen, Covent Garden, London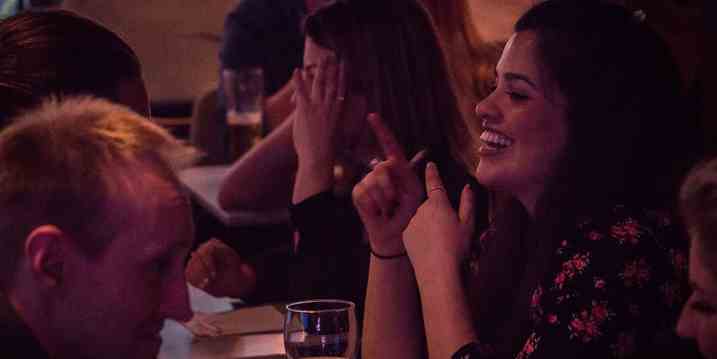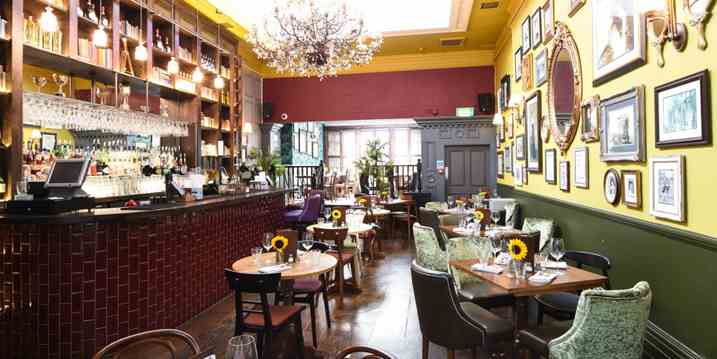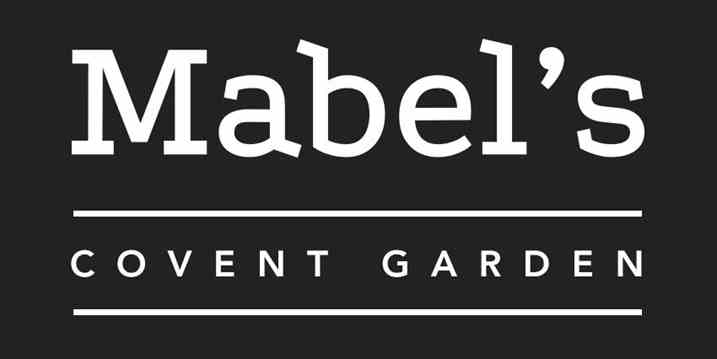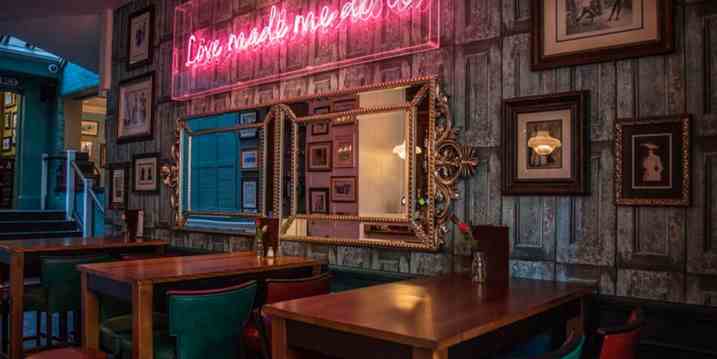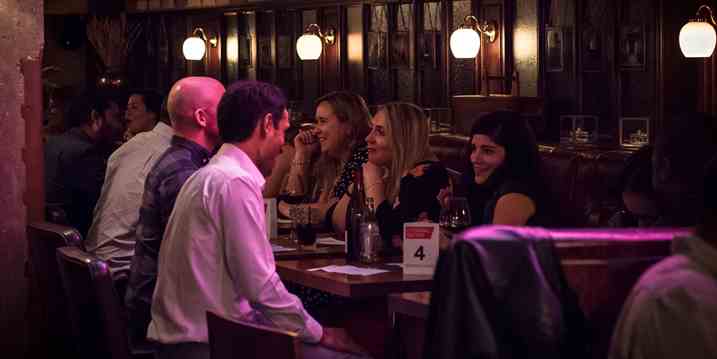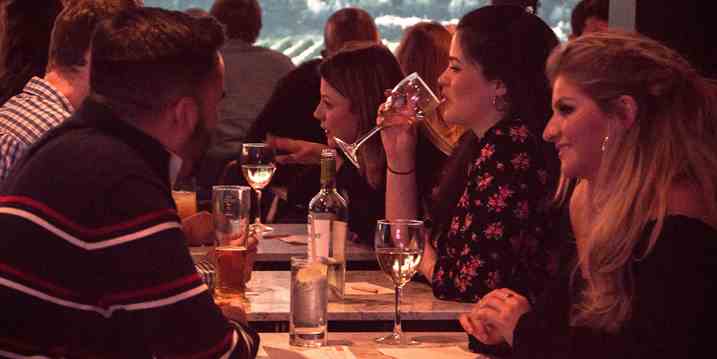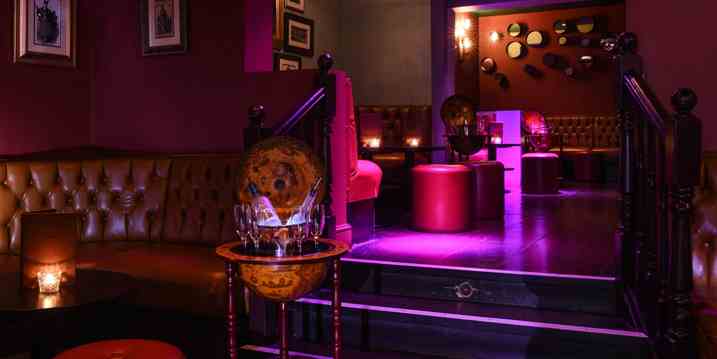 This is a past event, please click here to see future events in London.
Wednesday, 5 June 2019
ABOUT THE EVENT
*** POPULAR EVENT - BOOK NOW ***

It's important to find that someone who makes you laugh and who understands your sense of humour, no matter how dark or twisted it might be.

Introducing Dating Against Humanity. This is another first from Original Dating, combining the hilarious card game Cards Against Humanity with our unique take on speed dating.

A group of 30-40 people will take part with a 50:50 male/female ratio attending. Our format means you'll meet everyone of the opposite sex.

You'll meet people in groups of 6-8 people, half girls and half guys. You'll play a few rounds of this hilarious and slightly dark card game with each group, getting to know everyone as you play.

The rules are very simple and that's what makes it such fun. At the start of each game a black card is drawn. Black cards are either questions or fill in the blank phrases. The white cards are the answers. Each player has a selection of white cards. The winner is the member of the group that forms the funniest, crudest or most ridiculous answer to the initial question. It's a blast and a great icebreaker.

The next day you'll login to our website where a list of everyone you met will appear. Simply tick YES to all the people you want to see again and our system will tell you who you mutually matched with. You'll be able to message your matches and maybe arrange a rematch!

Book now – this event is super popular!
Important information
Head down the stairs on arrival to meet our host.

- Doors open 7.00pm
- Event starts 7.30pm
- Speed dating finishes approximately 9.30pm
- Venue closes 11.30pm

It's essential that you arrive before 7.25pm in order to take part. We might not be able to allow entry if you are late.
Price: £20
Price: £20
Sorry, this event has sold out
NEW - Cards Against Humanity dating event, London's newest and funniest way to meet new people.
WHERE
Mabel's Covent Garden. Think cocktails and barrels of class - they really have got it all. Mabel's is a modern, classy venue located away from the hustle and bustle of the Strand. Our events take place in the private Den bar located in the Basement of the venue. Close to Charing Cross, Covent Garden and Leicester Square Tube stations.
Address Mabel's, 29-30 Maiden Lane, London, WC2E 7JS
Nearest station Charing Cross
Tel 020 7112 5174 – Please note this is not a booking line
PLEASE NOTE: Advance booking is essential and no tickets will be available to purchase on the door. Online booking is simple and very secure. Our payments are handled by Stripe, one of the world's largest payment processors using the highest grade security currently available.
Gary

Nice atmosphere great location
Original Dating reply
Hi Gary, thanks for the great feedback!
David

Great game, comfortable environment. Great people.
Original Dating reply
We'll take that. Thanks David!
Francesca

The location was very nice, the host too, and the whole night didn't feel like speed dating at all! It just felt like a bunch of friendly people having fun. Potentially meeting a date is just an extra bonus. Will defo go again :) Giving 4 starts only because of the price, wish it were a bit cheaper/there were maybe student discounts or something like that.
Original Dating reply
Hi Francesca, we really appreciate your detailed feedback on our event. So delighted you enjoyed the experience!
Adam

Good format. Puts speed dating in the shade! Well done! Good host as well.
Original Dating reply
Hi Adam, so happy to see you enjoyed Dating Against Humanity. We think it's a great event too!
Steffie

Fun game, would of like more people and smaller groups for playing
Original Dating reply
Hi Steffie, thanks for your feedback.
Adrian

It was all right! Venue was ok too.. some of the folks were weird but you can't control that can you :)
Original Dating reply
Thanks Adrian!
Marcus

Definitely more fun than quiz dating thanks to a less competitive atmosphere and more opportunities to interact with each other!
Original Dating reply
Hi Marcus, happy to read your positive feedback.
Jessica

Absolutely! Brilliant had the best night out and will definitely be doing it again!
Original Dating reply
You have no idea how happy your review has made us!
Toby

Had an amazing night. Met new friends. Plus a few hopeful dates. If this is your first time... Highly recommended x
Original Dating reply
Hi Toby, absolutely delighted to read this. Thanks!
Toby

Had an amazing night. Met new friends. Plus a few hopeful dates. If this is your first time... Highly recommended x
Original Dating reply
It's certainly one of our fav events too. Thank you.
Jason

Relaxed and laid back
Original Dating reply
Thanks Jason!
Danial Hamid

Nice
Nicola

Really good fun. Much less pressure when doing an activity in a group.
Original Dating reply
Hey Nicola, thank you for your feedback. Dating Against Humanity is an original concept we're really proud of.
Vicky

Good fun and you got find out peoples sense of humour!
Original Dating reply
You sure get to know someone quickly when you discover what makes them laugh.
Connor

Really good icebreaker
Original Dating reply
We love organising them too. Always such a great night.
Matthew

It's Cards Against Humanity - enough said!
Original Dating reply
It sure is!
Ozzie

Lots of fun and very funny!
Original Dating reply
So pleased you had a good one.
steven

Always a fun time with loads of laughs with other singles!
Original Dating reply
Thanks for reviewing, Steven.
Marra

Really fun event, I think more suited to bonding in a friendship way than dating but made some friends and would go again!
Original Dating reply
Hi Marra, thanks so much for reviewing
Isabel

Enjoyed the relaxed format and opportunity to hangout with so many people in a way that didn't feel forced
Original Dating reply
Hey Isabel, really appreciate the review.
Chiedza

3.5 stars. Needed more mingle time between rounds so you could talk to your table more before we reshuffled, but it's a fun game and good ice breaker
Original Dating reply
We'll certainly take your comments on board. Thank you.
David

Very good fun way to meet people
Original Dating reply
It sure is. Thanks for reviewing.