Dim Sum Dating
Ping Pong, Central London, London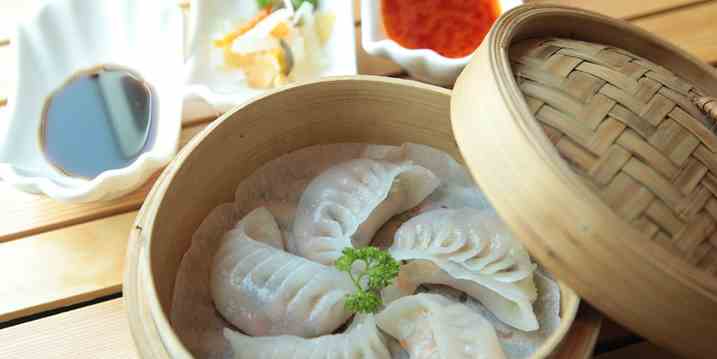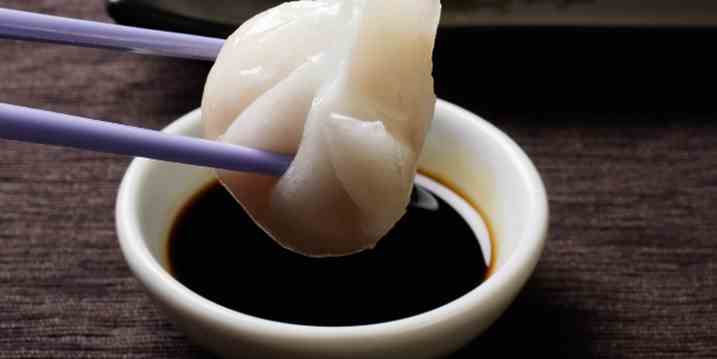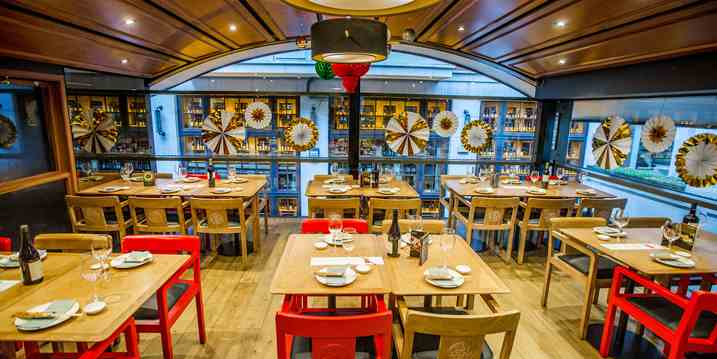 Sunday, 20 September 2020
ABOUT THE EVENT
Introducing Dim Sum Dating - London's tastiest dating experience.

Original Dating have partnered with dim sum masters, Ping Pong to bring you this steamy new dating event. Think speed dating meets dim sum tasting.

You'll meet people for a succession of short introductions and a delicious dim sum course will be served after every few dates, in your own individual steaming basket.

You'll make your way round the room to ensure everyone gets to meet everyone else and you'll be served three courses of dim sum along the way. You won't leave hungry!

We have exclusive access to the private dinning room for this new dating experience.

This hot new Sunday afternoon event is perfect for foodies and those looking for a little something different.

After the event you'll have access to our unique online matching system to find out who you've matched with and to get back in touch. Book now!
Important information
On arrival to Ping Pong please make your way to the private dinning room where the host will meet you on arrival.

- Doors open 4:30pm
- Event starts 5.00pm
- Event finishes approximately 7pm
- Venue closes 10pm

It's essential that you arrive before 4.55pm in order to take part. We might not be able to allow entry if you are late.

All dim sum is included in the ticket price and drinks are available to purchase from the bar. By default, dim sum will include meat and veggie options. Please email us with any specific dietary requirements.
Price: £25
NEW - Dim Sum Dating. The hot new dating experience in London.
BOOK NOW
WHERE
Buzzing with the excitement of opera and theatre land, Ping Pong Covent Garden is located on Maiden Lane and is a short walk from both Covent Garden Station and Charing Cross Station. OriginalDating has exclusive access to the mezzanine level private dining room which is perfect for our Dim Sum Dating events.
Address Ping Pong, 23-24 Maiden Lane, London, WC2E 7NA
Nearest station Covent Garden
Tel 02071125174 – Please note this is not a booking line
PLEASE NOTE: Advance booking is essential and no tickets will be available to purchase on the door. Online booking is simple and very secure. Our payments are handled by Stripe, one of the world's largest payment processors using the highest grade security currently available.
BOOK NOW
Daniella

Worked very well virtually, was good to see people in their own homes too. Only complaint is that I would like to be able to see the profiles of people after the event to help decide, not just their photos. Thanks
Original Dating reply
Hi Daniella, we're so pleased you enjoyed the virtual dating. Re the profiles, not everyone completes the profile sections but we'll think about this element could be improved.
Taylor

Was an exhilarating experience, really pushed myself out of my comfort zone, and the host Arthur made everyone feel welcome.
Original Dating reply
Hey Taylor, good for you! We've found these new virtual dating events are working great.
Veronica

Very well . Was first time I registered for speed dating outside of London.
Original Dating reply
So much easier to travel when the events are virtual!
Rowland

Fun, but a few more minutes would have been cool.
Original Dating reply
Hi Rowland, we've said it before.. it's called speed dating for a reason!
Jenn

Fun to try something new and would definitely try again, looking forward to seeing how the virtual events progress
Original Dating reply
Hi Jenn, thank you. Hoping to see you soon.
Jon

Well run, great people and no tube journey... winner!
Original Dating reply
Thanks Jon, we love this new format. All the best
Dan

More efficient that IRL speed dating
Original Dating reply
Thanks Dan, certainly cuts down on travel time for sure. Hope you can make it to another one
Sarah

I never met one of the guys, perhaps this was due to a technical issue?! I only had 10 dates but 11 men were on the list I just went through. Otherwise very well run thanks for making lockdown a little more exciting.
Original Dating reply
Hi Sarah, I think your last guy left the group before the end. So pleased you enjoyed the virtual dating experience.
Farah

Do more virtual speed dates!!!
Original Dating reply
Hi Farah, all dating events are virtual at the moment. Hope to have you back again soon.
Jenna

Host was awesome!
Original Dating reply
Hey Henna, we'll pass on your regards!
Alex

A creative way to meet new people given the circumstances!
Original Dating reply
Hi Alex, so pleased you enjoyed it!
Hannah

I found the event to be a fun and refreshing break from lockdown.
Original Dating reply
Hi Hannah, so happy to read your review!
Martina

The format of the virtual speed dating worked very well and our host was warm and helpful! It all worked smoothly and we had enough time to talk to everyone. The only issue I had is that 3 of the 8 guys were not from Brighton at all, but from London or Bath. There should be a tighter vetting process to ensure people are actually locals.
Original Dating reply
Hi Martina, thanks for all your feedback.
Danielle

Host sorted out technical hitch start and event went on well. Enjoyed it.
Original Dating reply
Hi Danielle, thanks for your feedback
Louisa

Something different to do in lockdown. Mild internet issues but otherwise ok. Great host
Original Dating reply
Thanks so much
Vanessa

Lots of dates - all very good.
Original Dating reply
So happy you enjoyed it!
Jeremy

The event was great, met lively girls and had a good time.
Original Dating reply
Hi Jeremy, thank you very much. Happy to see you enjoyed the virtual speed dating.
Nicoletta

So much fun
Original Dating reply
Hi Nicoletta, so delighted to see your feedback. Virtual speed dating is all new to us so delighted it went well for you.
Bibi

It was very clear
Payam

awesome!
Linda

Was fun
Andy

Fun, great host, worked well!
Sian

Best way to 'date' even if you don't meet 'the one' I found this was the best & my favourite way to do the dating part.
Jenna

So much fun with much less pressure! Is Stuart single haha?
Heather

So nice to see new people! Everyone was friendly and it was a great time :)
Aminita

very fun and new experience
Matt

Better than actual live ones!
Marcus

I thought it was really well run by Stuart and was pretty close to speed dating IRL, in some ways genuinely preferable to IRL actually and I would be up for doing it in the future even after lockdown is lifted.
Jo

Something enjoyably different at this very strange time. Might be worth considering some kind of countdown for the 30 seconds. Well-hosted event.
Victor

Really great
Aneesa

Fun, nice mix of people. Good location. Great dim sum!
Original Dating reply
Hey Aneesa, we're absolutely delighted you enjoyed Dim Sum Dating x
Nigel

It was a great opportunity to get to talk to many different people from all walks of life. The 4mins quickly flew by, 5mins would have been better.
Original Dating reply
Hi Nigel, so pleased to read your 5* review of Dim Sum Speed Dating.
Usha

Good fun, lovely people
Original Dating reply
Hey Usha, so pleased you had a good time x
Dev (Dave)

Great Venue and Event - Food plus dating is a win win! The host, Joseph, was fun and well organised. Had fun and enjoyed the food. Thanks Original Dating
Original Dating reply
Hi Dev, so happy you enjoyed the format. These speed dating events are getting great feedback!
Bhavna

Excellent venue and location very well organized and friendly people and dim sum was yummy thank you Original Dating x
Original Dating reply
Thanks so much, who doesn't love Dim Sum!
Kimberley

Well organised with a super friendly host. I had lots of fun meeting new people with the added bonus of dim sum!
Original Dating reply
Hi Kimberley, so pleased you enjoyed our dating event. We'll pass on your feedback to the host for sure!