Ping Pong Dating
SMASH, Wimbledon, London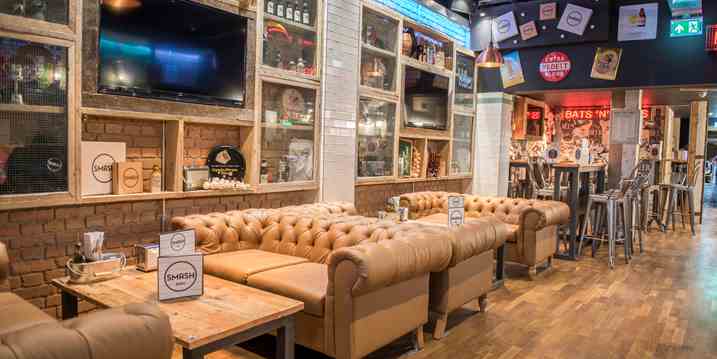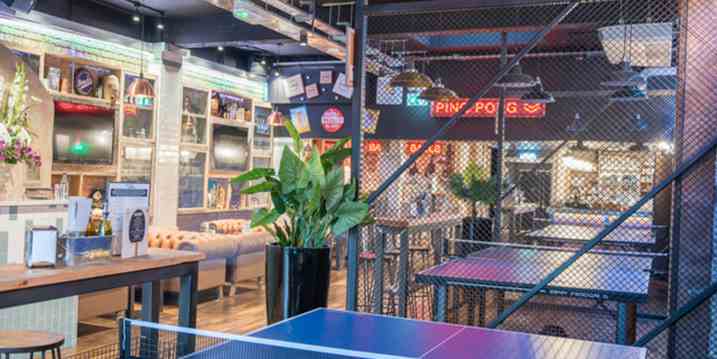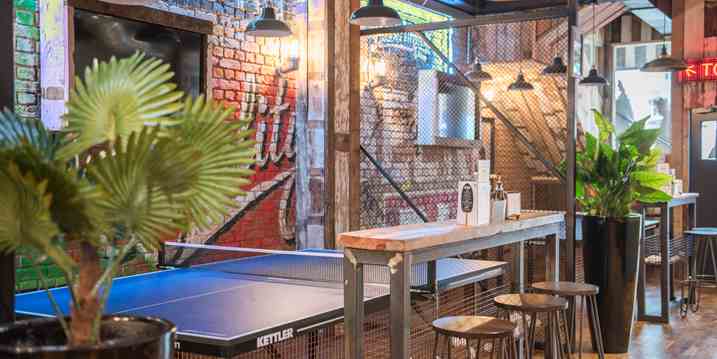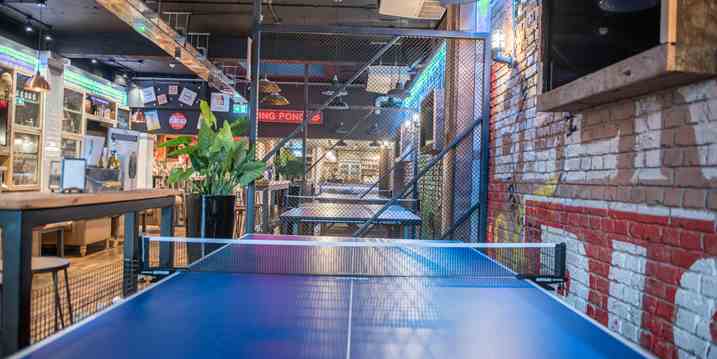 This is a past event, please click here to see future events in London.
ABOUT THE EVENT
Are you looking for an easy way to meet new people? Well look no further than Original Dating's Ping Pong Dating! It has never been so fun to meet singles than playing ping pong.

Introducing the brand new dating event, Ping Pong Dating with our incredible venue SMASH Wimbledon! Yet another Original Dating first see's us mix the fantastically fun game of ping pong with our unique take on speed dating.

This social event will see you mingle with 40 –50 other singles and have exclusive access to the ground floor bar while also playing mixed doubles on not 1, not 2 but 3 Olympic standard Ping Pong tables! You will have the chance to play a few games of Ping Pong with various partners and when you're not playing there is plenty of time to chat and flirt with your fellow ping-pongers!

The next day you will have access to our bespoke matching system, simply tick 'yes' to anyone you'd like to see again, and find out who you matched with.

This really is the best new way to meet people and we guarantee you'll have a SMASHing time!
Important information
This event takes place in the ground floor bar.

- Doors open 5.30pm
- Event starts 6.00pm
- Ping pong finishes approximately 8.30pm
- Venue closes 12pm

It's essential that you arrive before 5.55pm in order to take part. We might not be able to allow entry if you are late.
Price: £20
Sorry, this event is not available
NEW - Ping Pong Dating, the brand new ping pong dating event London has been waiting for!
WHERE
This experiential bar offers an uber cool surrounding to kick back and enjoy. SMASH offers three Olympic grade pin pong tables to enjoy as well as an incredible selection of over 60 craft beers and not only classic cocktails but contemporary ones as well, not to mention the pizza's. This bar is perfectly designed to offer a fantastic night of fun and games!
Address Smash, 82 The Broadway, Wimbledon, London, SW19 1RH
Nearest station Wimbledon Rail Station/South Wimbledon Station
Tel 02071125174 – Please note this is not a booking line
PLEASE NOTE: Advance booking is essential and no tickets will be available to purchase on the door. Online booking is simple and very secure. Our payments are handled by Stripe, one of the world's largest payment processors using the highest grade security currently available.
Jack

Was really good fun.
Thomas

Very good experience as always. Again feel 4 minutes isn't enough. Please add another minute would be great.
Original Dating reply
Hi Thomas, thanks for your feedback and there's always time to catch up after the event.
James

Good abience, quite a few people stayed behind after the event for another drink
Original Dating reply
Hey James, thank you for your awesome feedback.
Sadie

YASS
Elizabeth

Very well organized and welcoming
Original Dating reply
Thanks for your kind comments, Elizabeth. We'll pass on your feedback to the host.
Adam

Lots of girls, Emily the host was friendly and chatty
Original Dating reply
Hey Adam. So pleased you enjoyed the night. We try our best to offer the best speed dating events in Chelmsford.
Viburt

Overal I enjoyed this first time experience at speed dating thank you!
Original Dating reply
Thanks for your review.
Shivani

Fun and interesting
Original Dating reply
So pleased you enjoyed it!
Martin

Honestly a good atmosphere. Really well done
Original Dating reply
Thanks Martin, much appreciated!
Nicole

Great event! First time but a much better way of meeting people! Ps Separate tables would be much better for each 'date'.
Original Dating reply
Hi Nicole, we totally take that on board. Will be sure to spread people out more from now on.
Alex

Everyone was very friendly so it wasn't an intimidating experience. I was expecting there to be more people at the event though.
Original Dating reply
Hi Alex, thanks for your feedback. Totally agree, this event was a touch quieter - I guess January is a long month so that kept a few people away.
Filippos

Had an amazing first experience speed dating at the Bedford. The host was amazing and the people that showed up were super cool. Thank you for tonight.
Original Dating reply
So pleased you had such a great time. Delighted to read your review.
Paul

The people were very friendly and there was roughly an even number of men and women
Original Dating reply
Thanks Paul, this sure was a great event.
Melissa

Really good attendance. I would say yes to the host of the speed dating event on the 09.01.20 at the Royal hotel Southend.
Original Dating reply
Hi Melissa, glad you enjoyed the speed dating event in SOuthend. It's a fav of ours too!
Andrew

Love the speaker man, such a cool guy
Andrew

Always a good atmosphere. Lovely ladies. Nice host. Would reccommend
Original Dating reply
Thanks Andrew, so happy to see you enjoyed the night. Come again!
Lauren

I loved that it was a vegan event it brought in a great crowd
Original Dating reply
Hi Laura, so pleased you enjoyed Vegan Speed Dating. It's a new concept and we're thrilled that people like it.
Danial Hamid

Nice
Nicola

Really good fun. Much less pressure when doing an activity in a group.
Original Dating reply
Hey Nicola, thank you for your feedback. Dating Against Humanity is an original concept we're really proud of.
Vicky

Good fun and you got find out peoples sense of humour!
Original Dating reply
You sure get to know someone quickly when you discover what makes them laugh.
Laurence

Very fun, great meeting other vegans!
Original Dating reply
Hi Laurence, thanks for this. We're super proud of Vegan Speed Dating.
Caroline

Great venue, host & theme. It was well organised and the event went very smoothly.
Original Dating reply
Hey Caroline, thanks for feeding back so positively.
Charlotte

Plenty of guys turned up
Original Dating reply
Thanks for reviewing Charlotte, we aim to please.
Connor

Really good icebreaker
Original Dating reply
We love organising them too. Always such a great night.
Matthew

It's Cards Against Humanity - enough said!
Original Dating reply
It sure is!
Angelique

It was a fun night thank you
Original Dating reply
Our absolute pleasure!
Ozzie

Lots of fun and very funny!
Original Dating reply
So pleased you had a good one.
David

Everyone loves a quiz
Steve

Venue was great, very well organised and I enjoyed meeting a whole new group of people. Great to have one-on-one conversations without the usual pressures of approaching people on a night out. Highly recommend
Original Dating reply
Hi Steve, really pleased to read your comments.
Madeleine

Really relaxed venue, welcoming and helpful host and all round good first speed-dating experience!
Original Dating reply
So pleased you enjoyed your first time!