Speed Dating in Clapham
Sugar Cane, Clapham, London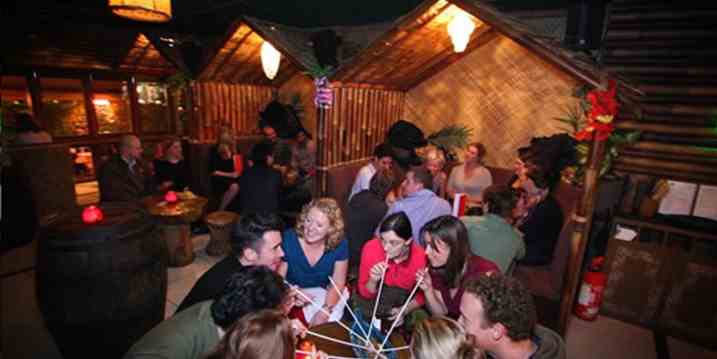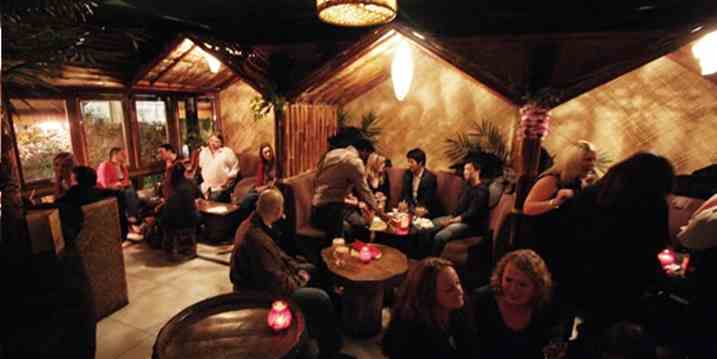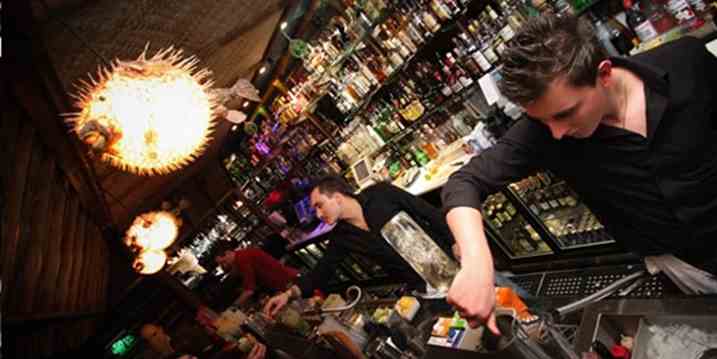 This is a past event, please click here to see future events in London.
Thursday, 3 September 2020
ABOUT THE EVENT
***SOCIALLY DISTANCED SPEED DATING***

We've changed our speed dating format ever so slightly to make sure our events are socially distanced. This will have a small impact on the size of our events but not enough to stop you having a great time.

It's remarkably easy to meet cool, fun people in London if you just know where to look. Look no further! Our speed dating events in Clapham attract a fun, lively crowd every other Thursday and we just know you're going to love it.

We've hired the private bar at Sugarcane for this event and no more than 30 people will join us, meet each other and have a great night out. There's plenty of time to decide if that person is for you and not too long if they aren't.

The next day you'll find out who you mutually matched with via our website. You'll get in touch again via our private messaging system and you'll be meeting again for real dates in no time.

Speed Dating is the easiest way to meet new people, its lots of fun and very successful.

Book now!
Important information
This event takes place in the private downstairs bar in accordance with 1m social distancing.

- Doors open 7.00pm
- Event starts 7.30pm
- Speed dating finishes approximately 9.30pm
- Venue closes 11.30pm

It's essential that you arrive before 7.25pm in order to take part. We might not be able to allow entry if you are late.
Price: £20
Sorry, this event has sold out
NEW - Socially distanced speed dating with limited availability. Meet new people in Clapham.
WHERE
Since it's arrival onto the London bar scene, Sugar Cane has become a popular party venue for people looking for a great night out in the Clapham Junction. Sugar Cane is famous for it's great cocktails and Tiki theme and great service. It's a great spot for our Clapham Junction speed dating events!
Address Sugar Cane, 247 Lavender Hill, Clapham Junction, London, SW11 1JW
Nearest station Clapham Junction Overland
Tel 020 7112 5174 – Please note this is not a booking line
PLEASE NOTE: Advance booking is essential and no tickets will be available to purchase on the door. Online booking is simple and very secure. Our payments are handled by Stripe, one of the world's largest payment processors using the highest grade security currently available.
Mark

Well run, fun event.
Original Dating reply
Hi Mark, lovely review thanks!
Sameer

Good event. Would have been nicer to be able to chat with girls a little longer to establish more of a connection.
Original Dating reply
Hi Sameer, thanks for feeding back
Peter

Slick organiser, nice people
Original Dating reply
Music to our ears, thanks Pete.
Rebecca

Nice to meet people face to face - makes a change from dating apps!
Original Dating reply
There really is nothing quite like meeting face to face.
Payam

Really great night!
Original Dating reply
Thanks so much!
Lily

Good to have lots of guys, good venue.
Original Dating reply
Hey Lily, delighted to see you enjoyed our new socially distanced dating format!
Jea

I think the place was really dark, was my only issue.
Original Dating reply
Some people rather like that, but it's something we'll take on board!
NISAR

good time, great people
Original Dating reply
Good man!
Chris

Very funny
Original Dating reply
Cheers Chris!
Alex

The Speed Dating was set up well with sufficient Covid-19 precautions. The host ran the show well, telling everyone what they needed to do and all went smoothly. It would have been slightly better if there were a few more dates, although it seems that some people bailed last minute which is more a flaw of human nature than the speed dating event itself.
Original Dating reply
Hey Alex, thanks for the feedback. We're doing all we can to be COVID secure
Stephen

Good, chilled event. Cozy venue. Would have been good to have a few more dates but completely understand the current Covid restrictions make that difficult!
Original Dating reply
Cheers Stephen
Ohiana

Amazing and very interesting event
Original Dating reply
Thanks for letting us know! Delighted you enjoyed it.
Shaugnah

Great host! Pretty simple evening
Original Dating reply
Thanks so much.
Alex

Good time. Everyone was friendly and easy to chat with! Easy way to have a good night out!
Original Dating reply
Hi Alex, happy to read your positive review thank you.
Molly

Really lovely host who did a good job at organising the event. Everyone was lovely and friendly :)
Original Dating reply
Hi Molly, Daniel will be delighted to read your review!
Aimee

Lovely atmosphere. Dan was very welcoming and as a first timer (and on my own) made me feel at ease. Would come again
Original Dating reply
Thanks so much Aimee, we're very happy to read you had a positive first speed dating experience!
Alex

I liked how there were lots of attractive, interesting women. It was organised well, with good timing!
Original Dating reply
Hi Alex, great to see - thanks!
Magdaléna

Nice peoples, lots of fun, really nice event !
Original Dating reply
Thanks for letting us know. Thanks!
Alexander

Cool, calm and organised. :)
Original Dating reply
That's the way we like it!
Izzie

Very relaxed
Stan

Great event, but tables were too close so there was not enough space and silence to talk with dates.
Original Dating reply
Hi Stan, we'll work on this for next time.
Daniel

Fun, chill and nice people
Original Dating reply
Hi Daniel, that's just the way we like it. Thank you!
Joshua

Good location
Original Dating reply
HI Joshua, we rather like it too. Thanks for your feedback!
Jasmine

Great night, good fun, lovely people
Original Dating reply
Hi Jasmine, really kind of you to feed back thanks
Anna

Enjoyable event, well organised, met nice people. The venue was nice.
Original Dating reply
Hi Anna, we're super happy you enjoyed the night.
Aris

A very enjoyable night! Some lovely folk there. The host did very well to manage the crowd.
Original Dating reply
Hi Aris, thank you. We're Clapham's leading speed dating company for a reason you know! :-)
Kieran

Great event but it was not punctual. Could have managed start times better. I look forward to the next event!
Original Dating reply
Hi Kieran, your feedback has been taken on board, thanks!
Waqar

First time, had a good time
Original Dating reply
That is what we like to see!
Maria

Not as many people as I expected but was a fun and relaxed way to meet people
Original Dating reply
Hi Maria, thanks so much for your review. Attendee numbers do fluctuate but generally this is a super popular speed dating night. Glad you enjoyed.
Michael

Felt a bit fast. 10 min would've been better. It felt like the moment we were just opening up the time was up
Original Dating reply
Hi Michael, whoa 10 minutes? Not sure we could call it speed dating if dates went that long.