Speed Dating Over 40s
Perini & Perini, Central London, London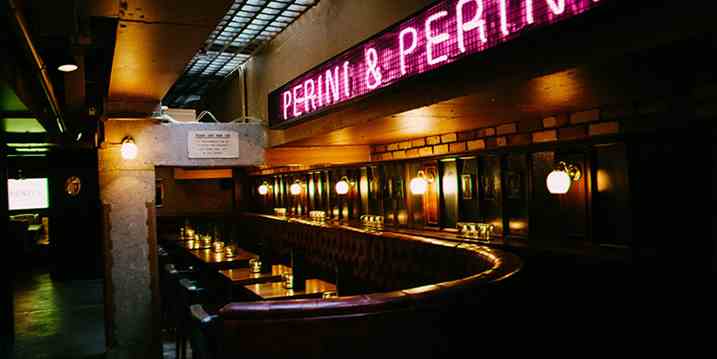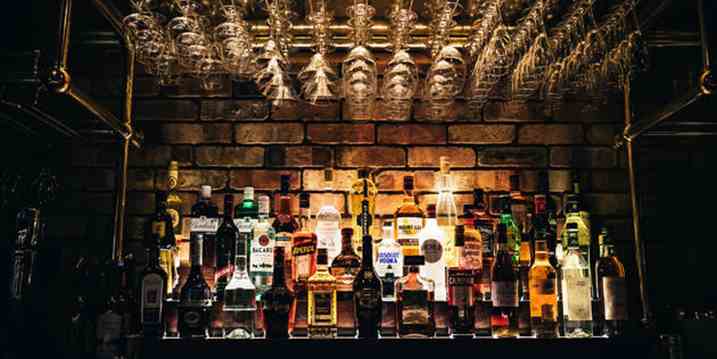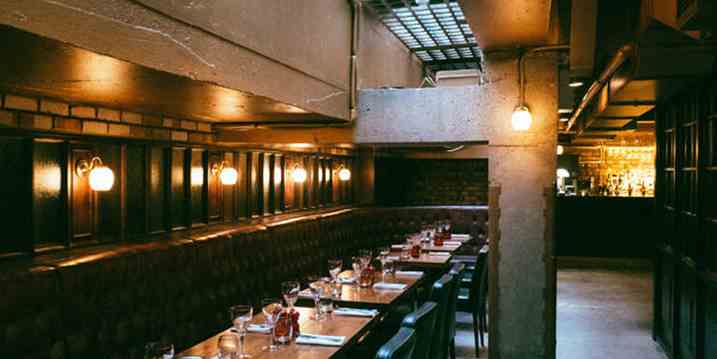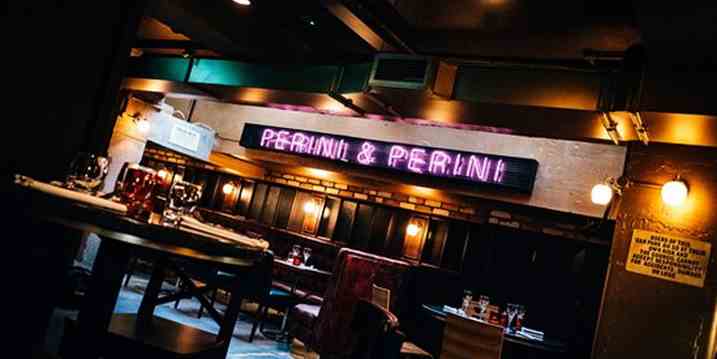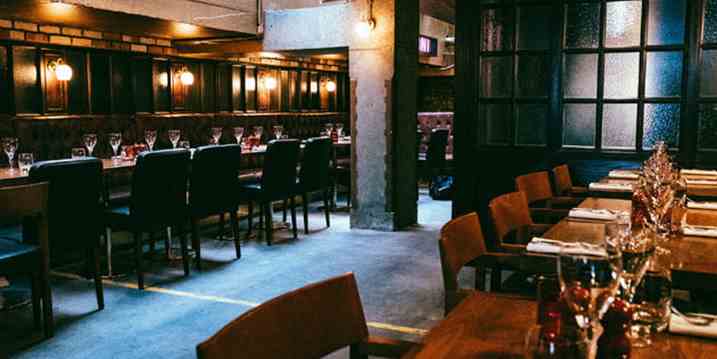 This is a past event, please click here to see future events in London.
ABOUT THE EVENT
***20 WOMEN BOOKED - BOOK NOW***

Introducing Speed Dating Over 40s. Original Dating are proud to bring you a new event for 40's and 50's in the beautiful surroundings of Perini & Perini in Oxford Circus.

This social event is sure to be a lot of fun. You'll meet 15 dates with each date lasting 4 minutes. Of course we'll have a break halfway through to grab some more refreshments.

Our friendly and fun crowd make this an amazing event and you're sure to be sticking around after for a mingle.

The following day you'll have access to our bespoke online matching and messaging system to find out who you've mutually matched with!
Important information
This event takes place in the private basement bar, Perini & Perini. Located inside Ponti's Restaurant.

- Doors open 7.00pm
- Event starts 7.30pm
- Speed dating finishes approximately 9.30pm
- Venue closes 11.30pm

It's essential that you arrive before 7.25pm in order to take part. We might not be able allow entry if you are late.
Price: £20
Sorry, this event has sold out
Join us for some speed dating in Oxford Circus and meet around 15 people!
WHERE
PLEASE NOTE – The Entrance to Perini & Perini is inside Ponti's Restaurant. Head downstairs upon arrival to meet our host.

Perini & Perini is a brand new subterranean cocktail lounge tucked away below the beautiful Ponti's restaurant, seconds from Oxford Circus Tube Station. Think NYC industrial glam merged with a comfortable speakeasy vibe this brand-new bar has everything and is totally exclusive to Original Dating.

This place is the perfect spot to meet new people.
Address Perini & Perini, 5 - 7 John Princes Street, W1G 0JN
Nearest station Oxford Circus
Tel 020 7112 5174 – Please note this is not a booking line
PLEASE NOTE: Advance booking is essential and no tickets will be available to purchase on the door. Online booking is simple and very secure. Our payments are handled by Stripe, one of the world's largest payment processors using the highest grade security currently available.
Aidan

A fun night and was really well run by Hannah
Kristian

Great, went smoothly staff was great and everyone was friendly.
Peter

Enjoyed the event, Al was a really great friendly host would happily go to an event run by him again as he did a lot to make people feel comfortable.
Megha

Lovely relaxed atmosphere.
Jennifer

Our host had good energy and chatted to women where there was a gap in the men going around the room. I had a lot of good conversations and a fun evening overall.
Alex

I liked how there were lots of attractive, interesting women. It was organised well, with good timing!
Magdaléna

Nice peoples, lots of fun, really nice event !
Alexander

Cool, calm and organised. :)
Izzie

Very relaxed
Amy

It was well run, some dates went over 5 minutes and there was a lot of people that didn't turn up. Host was great and very welcoming. I like the idea of this.
Daniel

Fun, chill and nice people
Anthony

Casual conversation ensued in a bar made for the event. 5/5
Steve

Really good fun, so many people in attendance and a great balance.
Nadine

So unexpectedly wonderful 🥰
Clare

Great music, great atmosphere, really well organised
Ed

Nice venue, fun icebreaker. Good chance to meet lots of people face to face.
Anita

The host was an absolute darling
Tasmin

Liked the concept, would have loved for it to have been a bit longer though as there's so many people to chat to!
Ioana

It was good fun for attending my first speed dating.
Leigh

Very well organised event, great host and very good atmosphere with a good turnout! Definitely go again!
Yasmin

Nice atmosphere and nice people.
Jessica

Such a fun night :) would definitely recommend !
Kalam

Everyone was friendly, would have given 5 stars if there were more people there.
Vitor

The venue and the setting was nice. A bit more pricey than usual, but having the drinks and canapes brought to the table really made it an excellent way to get out and meet people. And in this way, the price was more than justifiable. I would definitely attend more events like these, instead of regular ones on pubs, even with the premium on the price.
selina

Host was great and made us all feel comfortable. 1st time doing it and will try it again 👍
Davide

Host provided much needed enthusiasm and helped break the ice, good location and a fun group
Oliver

Good fun and it genuinely felt like we got a good five minutes to talk to each date rather than previous events where it came across as a bit rushed. The host Charlotte was great despite the man:woman ratio issues and having to sort the room accordingly but she did time each date to make sure it was the full duration. It was a shame about the ratio but two people not turning up on the night can't be helped.
Shaheed

Fun evening and the chocolates were great.
Helen

Really good night. Amazing venue, great drinks and snacks
Babatunde

The best speed dating I have ever experienced.
Darryl

Everyone was very nice and friendly and the event felt relaxed. It was a pleasant evening all-round. I would certainly book up to come to another evening.
Original Dating reply
Hi Darryl, amazing feedback many thanks!
Allan

Event was okay. Minor irritations were that men took too long to move round, and that with the low ceilings in the venue, the noise of people talking was very loud !!
Original Dating reply
Thanks Allan, we'll take note of your feedback and aim to spread out the group better for the next event.
Amarjit

Excellent
Original Dating reply
We'll take that!
Jennifer

Great event. Well run and lots of fun!
Original Dating reply
This is great to hear, Jennifer - we'll pass on your comments to our host.
Simon

A really well organised event.
Original Dating reply
Hey Simon, thank you for your kind comments.
Re'an

It's was a new experience but I think 4mins isn't enough time
Original Dating reply
Hey Re'an - thanks for feeding back. Four minutes does fly by when you're enjoying yourself. Don't forget, you can speak to people afterwards too.
Darren

Bit loud good night
Original Dating reply
Hey Darion, thanks so much for your feedback, we'll raise this with the host for next time - it's important that everyone can hear each other!
Sandy

Well planned. 4 minutes is a little bit too little time.
Original Dating reply
Hi Sandy, thanks for your review. Most people find the 4 minutes just enough about enough to work out if they want to see that person again.
Nita

My expectations weren't very high. But out of 16 men, I liked nine... which was very positive.
Original Dating reply
Hey Nita, 9 out of 16 - that's a pretty awesome hit rate. Thanks for reviewing us!