The Original Dating House Party
The Little Blue Door, Fulham, London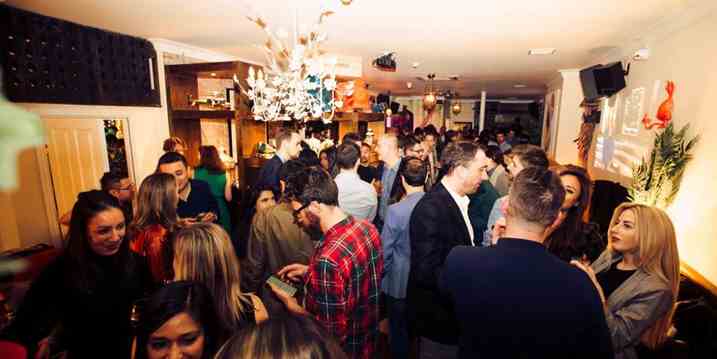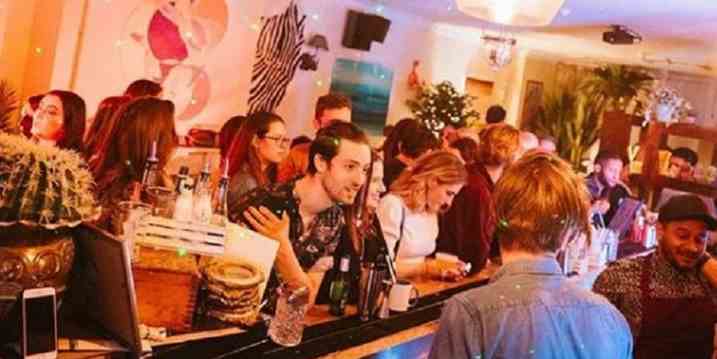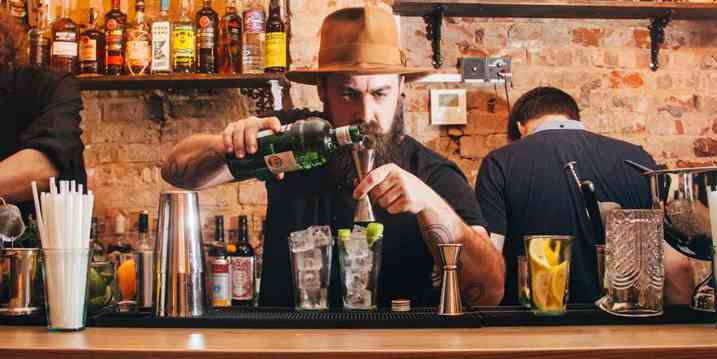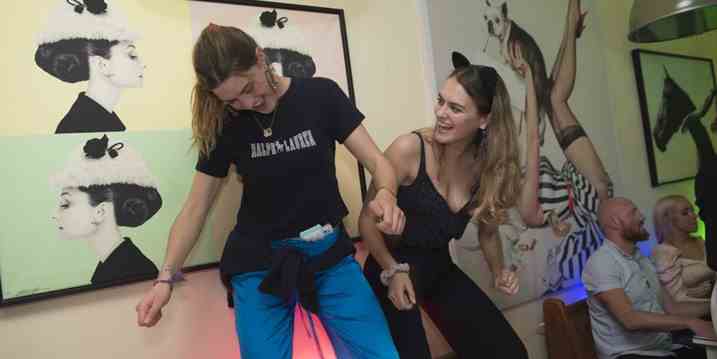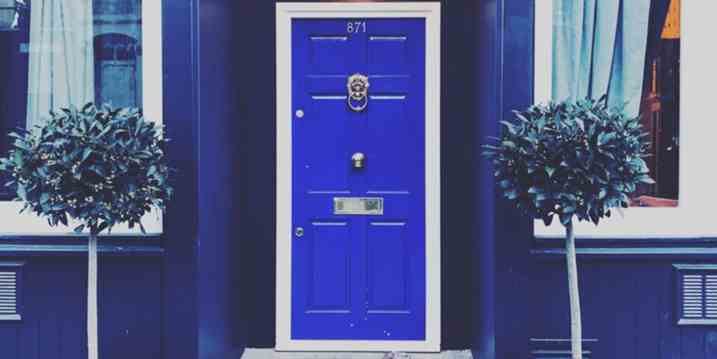 This is a past event, please click here to see future events in London.
Friday, 28 June 2019
ABOUT THE EVENT
***CLICK I'M INTERESTED TO HEAR ABOUT THE NEXT EVENT***

We're throwing a house party and you're invited.

Like all great house parties, you probably won't know everyone when you arrive. Don't worry, you can rely on our hosts to make the introductions and soon everyone's getting on like a house on fire.

We're throwing this party at Fulham's acclaimed Little Blue Door. A bar styled like a kooky house share and staffed by flatmates whose only goal is to give you the most sociable night out, you can imagine.

Naturally, this event takes place in the Kitchen. We've hired this private area exclusively for this Friday night party and it's complete with is very own cocktail bar.

You'll join 60 single party goers so there's plenty of people to meet and we'll carefully split the group to ensure an even male/female ratio will be attending.

The house party will open with a brand-new icebreaker so you'll meet new people right away. From here, chat with new people at your own pace or join in with our party games, designed to ensure you meet as many of the other guests as possible throughout the night. You're going to meet a lot of people.

There's prizes to be won as the night unfolds but this party doesn't end after the icebreakers. The resident DJ will be taking over proceedings and have you dancing into the wee hours.

We can't guarantee you'll meet the one but we do promise you'll have a great laugh meeting tons of people and there won't be anyone changing the song every 2 seconds.

Book now and party like it's 1999!
Important information
This event takes place in the Kitchen.

- Doors open 7.00pm
- Event starts 7.30pm
- Event finishes approximately 9.30pm
- Venue closes 1am

It's essential that you arrive before 7.25pm in order to take part. We might not be able to allow entry if you are late.
Price: £20
Sorry, this event has sold out
NEW - Join 60 other guests at this singles house party, packed full of your favourite games.
WHERE
The Little Blue Door is Fulham's best late night cocktail bar. Styled like an extraordinary London flat it comprises of everything you'd expect in home and of course makes for the perfect house party environment. Although you wouldn't necessarily expect to find a prosecco vending machine in a typical flat, we're glad it has one. Original Dating has exclusive access to The Kitchen for our Singles House Party and let's face it, that's where everyone ends up.
Address The Little Blue Door, 871-873 Fulham Rd, London, SW6 5HP
Nearest station Parsons Green
Tel 02071125174 – Please note this is not a booking line
Venue website https://www.thelittlebluedoor.co.uk
PLEASE NOTE: Advance booking is essential and no tickets will be available to purchase on the door. Online booking is simple and very secure. Our payments are handled by Stripe, one of the world's largest payment processors using the highest grade security currently available.
Andrew

Great fun and easy to do
Original Dating reply
Thanks Andrew!
Amber

It was really fun, but longer breaks would be great & having people from just london - lots of people lived outside of London!
Original Dating reply
Hi Amber, thanks for your feedback!
Tamara

Great host, a diverse mix of men, simple and super accessible from anywhere with internet. I love the concept!
Original Dating reply
We love feedback like this Tamara!
Jacinta

It was as good as virtual dating can get I think. Great host, lots of dates.
Original Dating reply
Jas, you have hit the nail on the head. Nobody does it better!
Sam

It was a nice way to meet new people
Original Dating reply
Sam, thanks so much
Bogdan

Lots of people
Original Dating reply
We're called London's #1 for a reason you know! ;-)
Lewis

That was a lot of fun, I'd definitely recommend doing this. It's different from face to face but really enjoyable.
Original Dating reply
Hey Lewis, Amazing thank you !!
Chris

Just the interaction with people over zoom it was really good.
Original Dating reply
Hey Chris, please come again!
Mayur

Spoke to everyone!
Original Dating reply
Amazing!
Nic

A lot of fun as always! Thanks Arthur 😃
Original Dating reply
Hey Nic, no, thank you!
Laura

Really enjoyed it - thought it would be odd speaking to people over zoom but it was actually really fun and really easy looking forward to the next one
Original Dating reply
Thanks Laura, we're happy to see it went well
Michele

Was a lot of fun but got cut off too quickly. There should be one more count down alert before it switches to the next person. Was a fun time thanks!
Original Dating reply
Thanks Michele, so glad you enjoyed the night
Nina

It was quite easy-going and Arthur was a good host. It was my first online speed dating event and I think I prefer it to the idea of trekking across town and spending £25.. £10, talking to people at home who disappear after a few minutes - is actually quite hilarious..
Original Dating reply
Hi Nina, thanks for your feedback. Loads of people are saying this!
Payam

Arthur was as entertaining as ever and turned many frowns upside down.
Original Dating reply
That's what we like to see!
Sarah

Interesting concept, felt quite rushed. Need longer between dates to a bit of a break.
Original Dating reply
We're always improving the format so thanks for feeding back.
Jennie

Good fun, good range of people. Might have been five stars if there had been a short breaks in between dates.
Original Dating reply
Hi Jennie, we'll looking at bringing this in. Thanks
Nic

Awesome evening, great thing to do during lockdown! Thanks Tara.
Original Dating reply
Thanks Nic, great to hear!
Niro

brilliant
Michael

A unique way to meet up with less effort and time
Alistair

A good humoured evening, format is better than face to face speed dating
Kelly

Plenty of Men! A fun way to kill some time in isolation x
Gari

I apologise but my internet dropped off half way through... so only met 5 ladies... :-( This is the best organised speed dating company in London, keep up the good work
Alexandra

Excellent host, prompt rotation, very enjoyable evening...
Original Dating reply
Thanks so much!
Diana

Just please change countdown or do a clock so we can see the actual seconds left to chat with someone! Nice host as you always have;) good laugh
Original Dating reply
We're looking to get this added asap!
Natasha

Author was Amazing host!! He made it lively. But unfortunately still was a lot of women then man
Original Dating reply
So happy to read this, Arthur will be delighted! Sorry for the disparity, occasionally we get people drop out and it can't be helped.
Stefan

Good fun. Would have been good to have a few more dates
Original Dating reply
Hi Stefan, every event is different - weekend events tend to be really busy
Kate

Very slick and a different sort of crowd from when I've done it previously!
Original Dating reply
Thanks so much, Kate
steven

It was well run and good fun
Original Dating reply
Thanks Steven.
niall

Good event. Thank you Arthur
Original Dating reply
No, thank you!
Rich

It was fun and well organised
Original Dating reply
Amazing, thanks Rich