Early bird tickets just £20
Over 200 people expected
Equal male/female ratio attending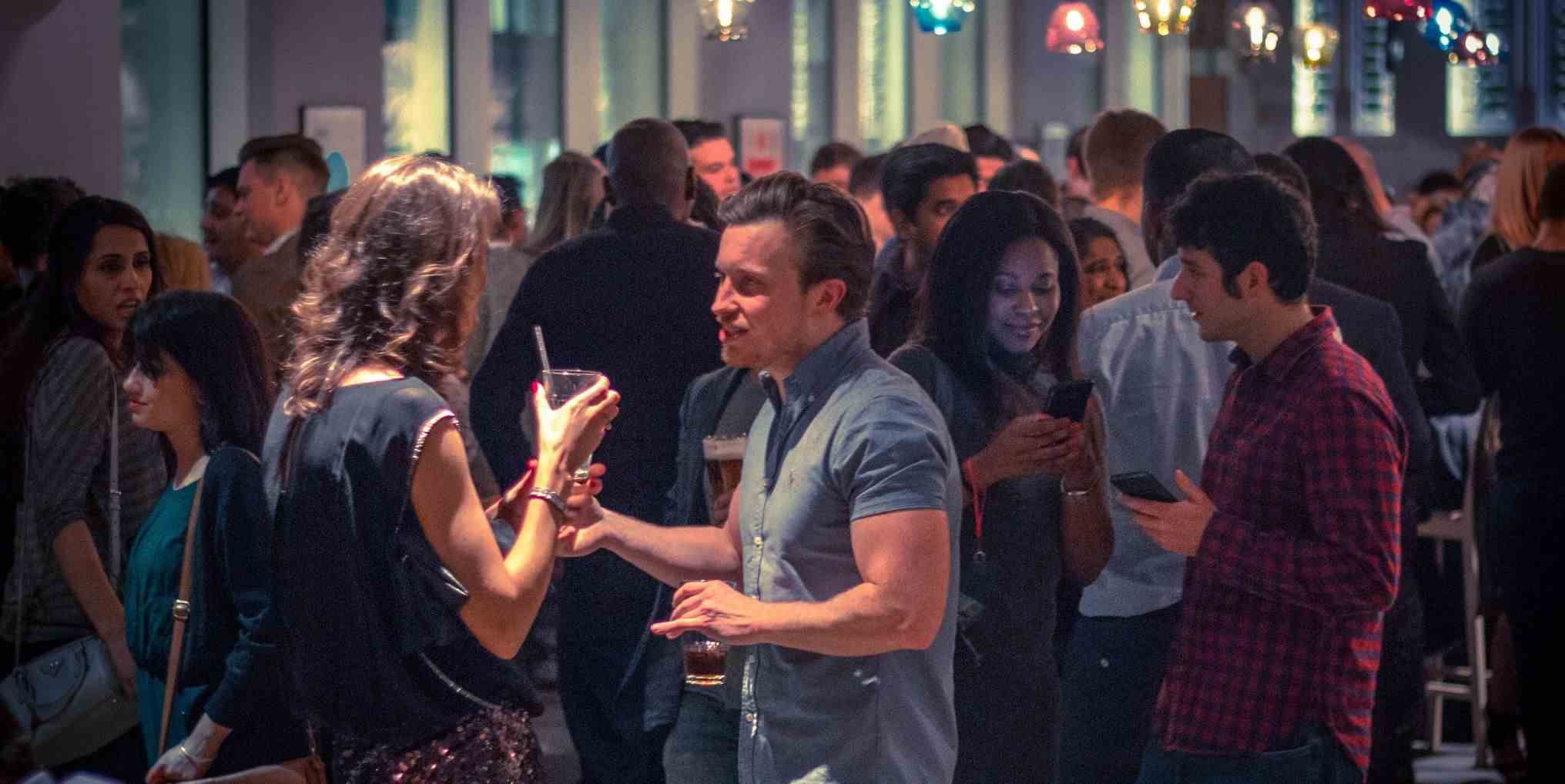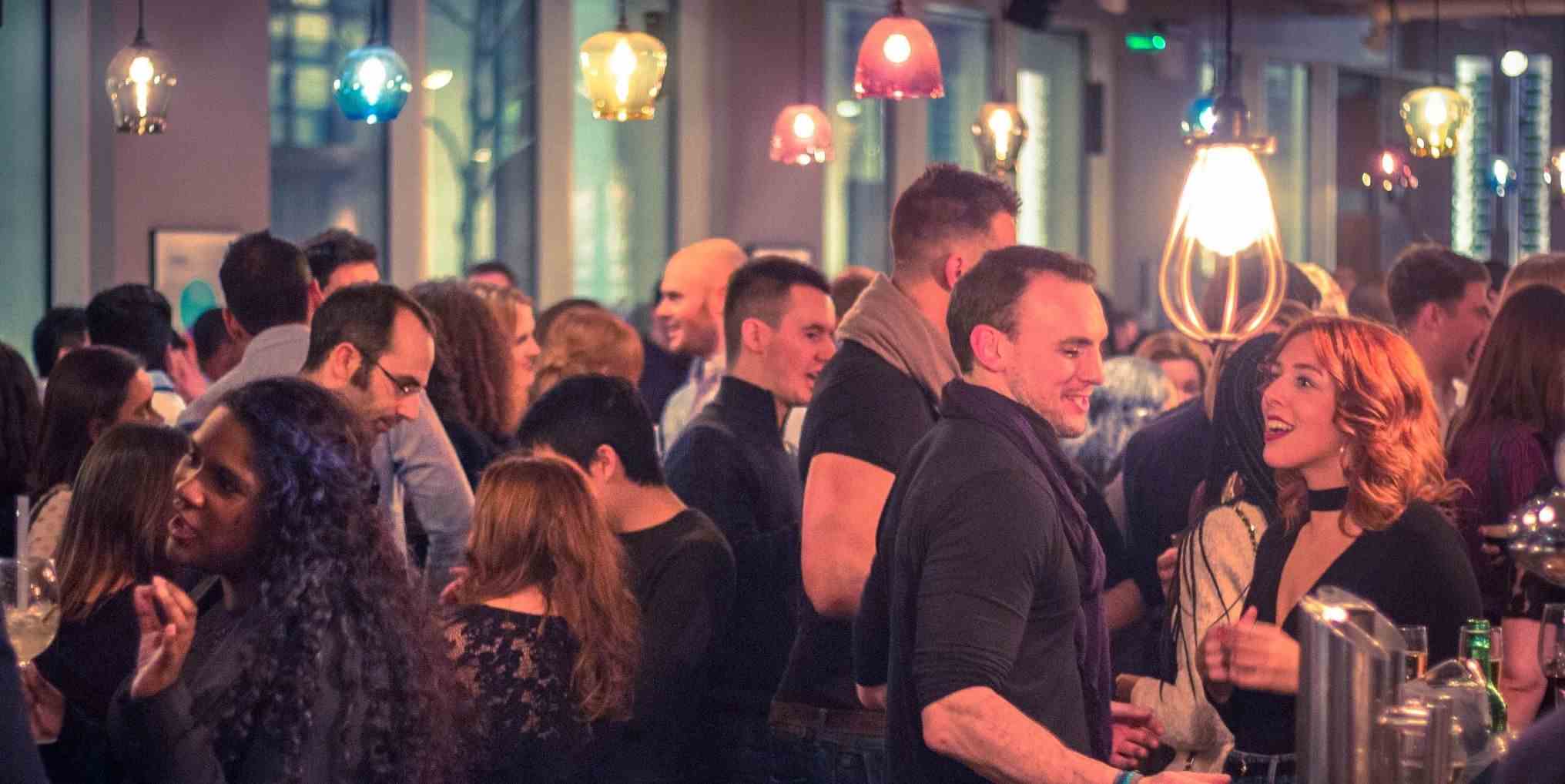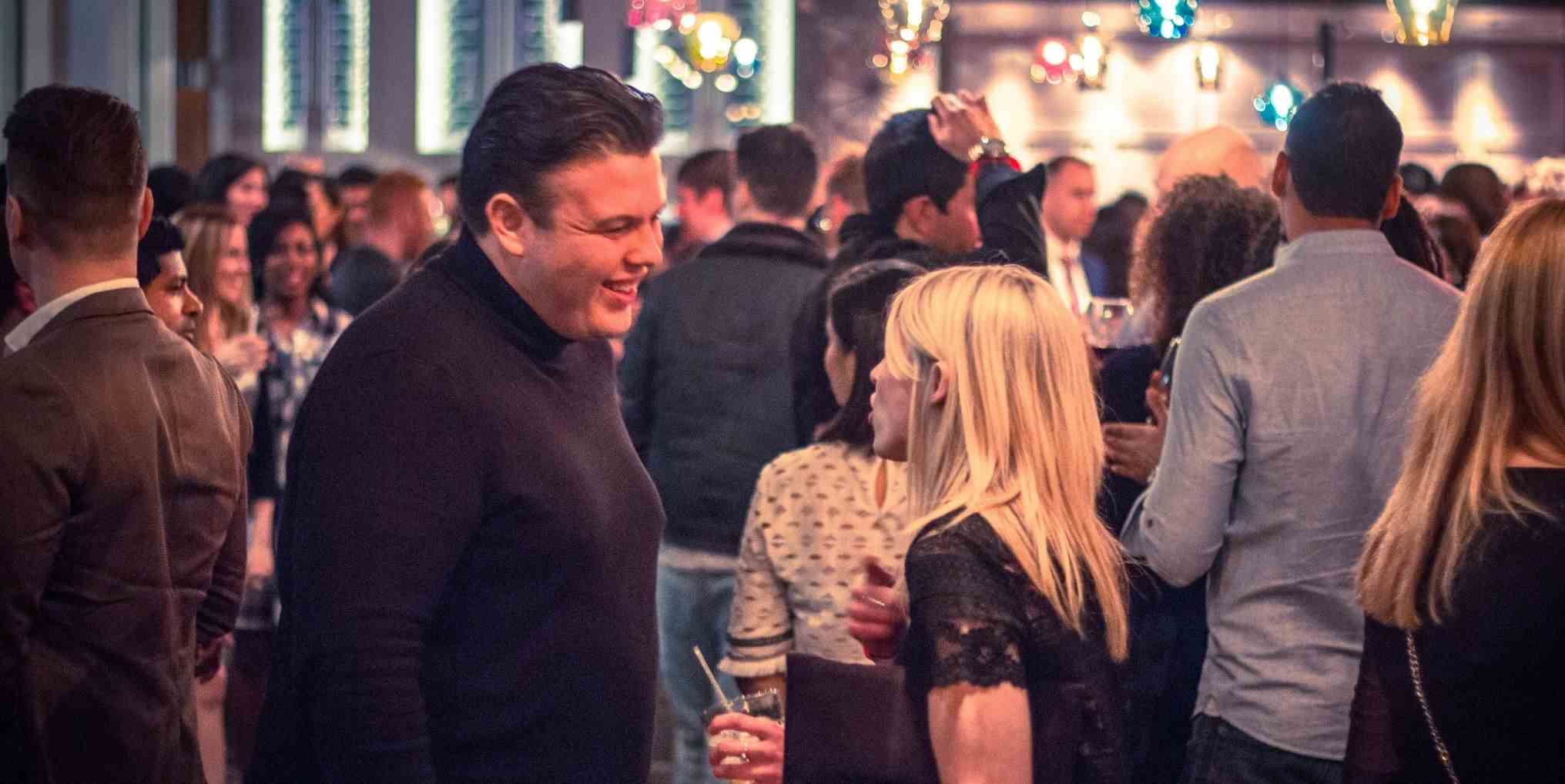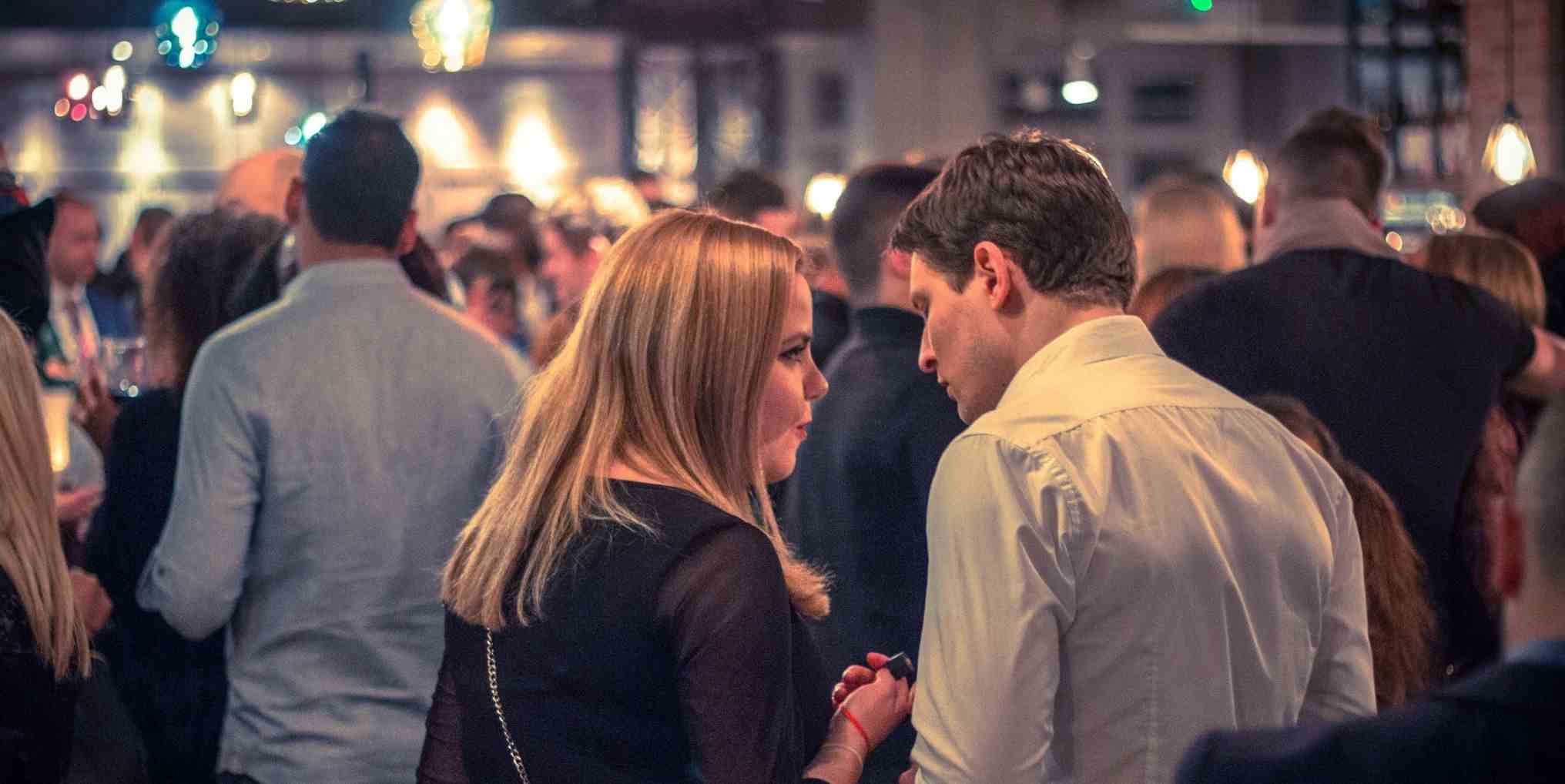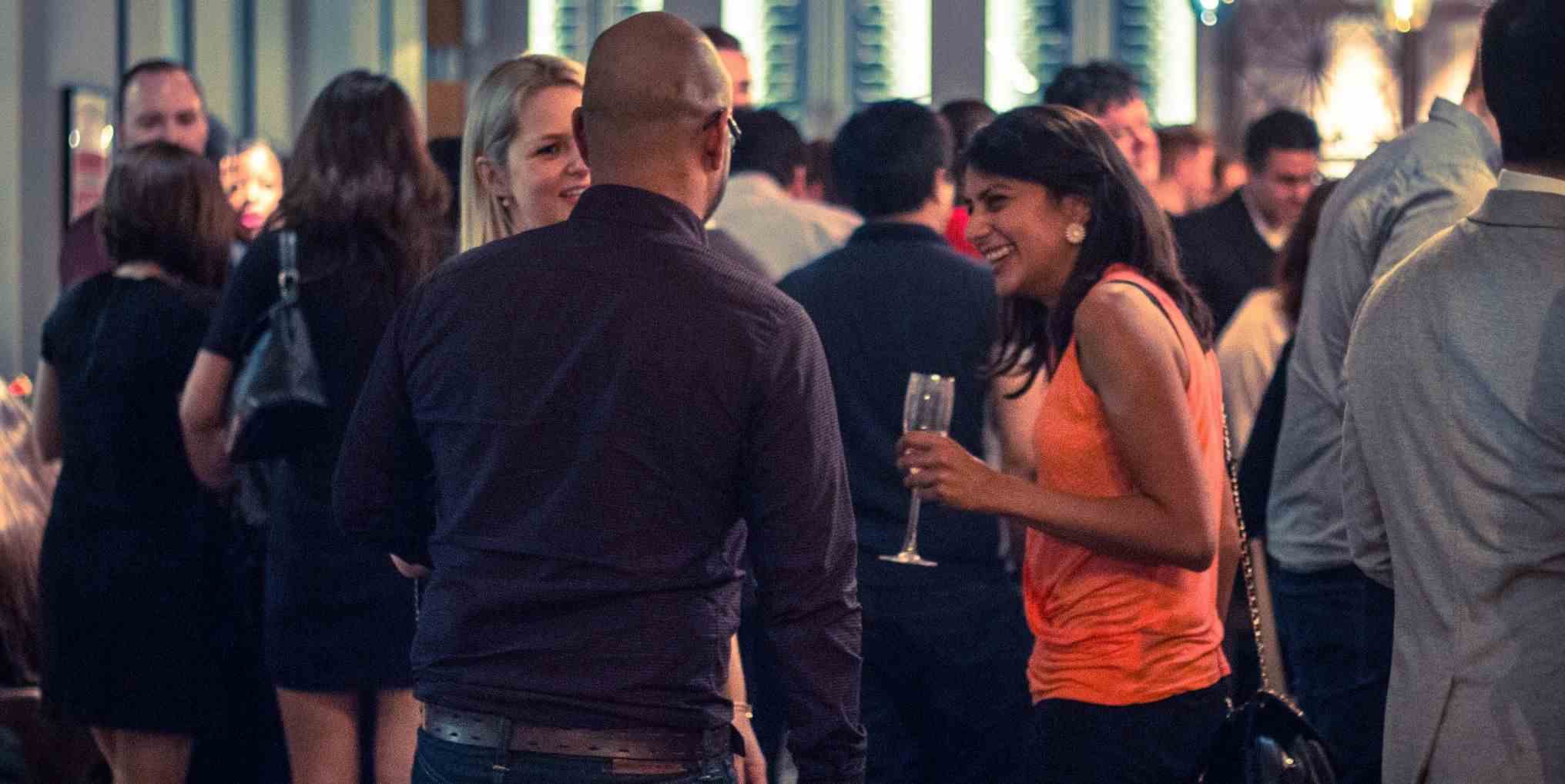 This is a past event, please click here to see future events in London.
About the event
*** OVER 200 PEOPLE EXPECTED - BOOK NOW ***

Welcome to the biggest and best party for unattached Londoners.

Over 200+ people will join us for the hottest dating event of the summer. This super sociable event features our fantastic lock & key icebreaker to ensure you meet a huge number of people.

The best bit? Everyone is single, a similar age and we ensure there's equal male/female ratio in the room.

There's prizes to be won as you seek out the person holding the key that matches your lock (or vice versa).

Each time you find a matching pair you'll be in with a chance to win one of our great prizes.

And of course, you'll meet loads of people along the way, all in the stunning, spacious surroundings of The Anthologist, moments from Bank Station.

Head to our website the following day to view a list of everyone that attended. Select the people you like and our system will tell you who you mutually matched with. Get in touch again via our messenger and the rest is up to you.

This party is the perfect place to meet people this summer. You just need your ticket! Book now, this will sell out.

LIMITED EARLY BIRD TICKETS JUST £20
Important information
- 20:00 - Doors open [Please arrive on time]
- 20:30 - Lock and key icebreaker begins
- 22:30 - Prize draw
- 00:30 - Last orders at the bar

Please ensure you arrive at the venue at the start time. We have a limited time for registrations and arriving late may mean you cannot get in.

Tickets for this event are non-refundable. Our normal cancellation terms and conditions apply. No tickets are for sale on the door.
Price: £20
Sorry, this event is unavailable
Back to top
Where
The Anthologist is a stunning venue located close to Bank Station.
This venue puts a strong emphasis on swift bar service, top class cocktails and making sure their staff are as friendly as they come.
Address The Anthologist, 58 Gresham Street, London, EC2V 7BB
Nearest station Bank
Tel 020 7112 5174 – Please note this is not a booking line
PLEASE NOTE: Advance booking is essential and no tickets will be available to purchase on the door. Online booking is simple and very secure. Our payments are handled by Stripe, one of the world's largest payment processors using the highest grade security currently available.
Reviews
Back to top
The event was well attended and the bar Dion tself a previous favourite of mine creates a nice relaxing atmosphere. Certainly good for another lock and key event.
Posted: 25/07/2021
The environment was very relaxed and I liked the quality of the people whom I met. I would definitely consider attending another event.
Posted: 25/07/2021
Some guys had great chat and honestly for me that's the first foot in the door for anything. But nothing for me personally I'm afraid. But I will come again … great event to meet people at! Also, some fab ladies about so bare minimum you'll make some nice new lady friends. See you all soon x
Posted: 25/07/2021
Well organised. Friendly people in a relaxed atmosphere.
Posted: 03/03/2020
Original Dating reply
Hi Wing, so pleased to see this. We're so happy you found everyone to be friendly.
It was a good experience
Posted: 01/03/2020
Original Dating reply
Hi Kavi, thanks for your comments!
Venue was nice and brilliantly well-located, lighting was good, free cloakroom super-useful. It would have been better to start earlier if possible...I and some others I spoke to were more tired than usual. We're too old to stay out past 9pm in this age group, y'know... ;) I would have appreciated a few more ways to get talking to people, as well as the lock and key. Maybe a couple of icebreaker games or something. Thank you.
Posted: 01/03/2020
Original Dating reply
Hi Amanda, thanks so much for all your feedback. We're super happy that you enjoyed the event overall. We plan to introduce lots of new icebreakers over coming events.
Not too busy, good lighting, not too loud ... !! NB move the big central tables further apart, could not mingle in the middle of the bar.
Posted: 01/03/2020
Original Dating reply
Hi Bhavin, thanks for your feedback, we'll be sure to fix this for the next event.
I've had fun meeting new people
Posted: 01/03/2020
Original Dating reply
Hi Elaine, many thanks for feeding back!
Small icebreaker but largely felt like a good night out in a bar with good people!
Posted: 01/03/2020
Original Dating reply
Hi Oliver, we're delighted you enjoyed Chemistry. Thanks for taking the time to review.
Good crowd, nice bar
Posted: 01/03/2020
Original Dating reply
Hi Dan, thanks for your GREAT feedback!
Sandria
Verified Attendee
Nice atmosphere. Not too crowded, tables and seats provided. (As required) sociable event, no problems
Posted: 01/03/2020
Original Dating reply
Hi Sandria, super happy to ready this review.
Good selection of people, all friendly. Comfortable surroundings and reasonably well organised. Would try future events without hesitation.
Posted: 01/03/2020
Original Dating reply
Hi Mark, thanks for your feedback!