Valentine's Lock & Key Party (PLUS Pre-Party Speed Dating)
The Anthologist, The City, London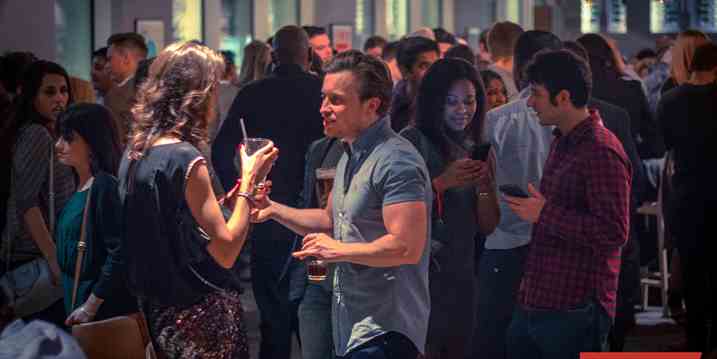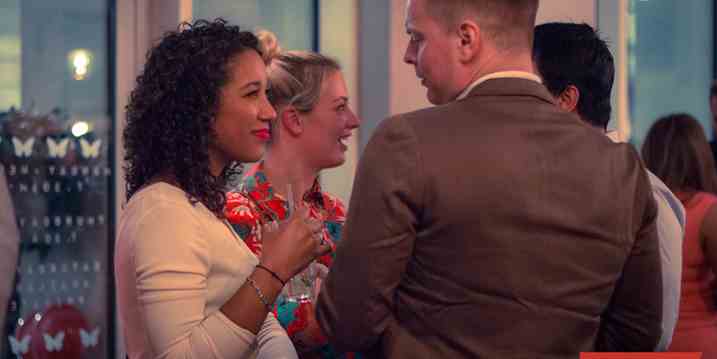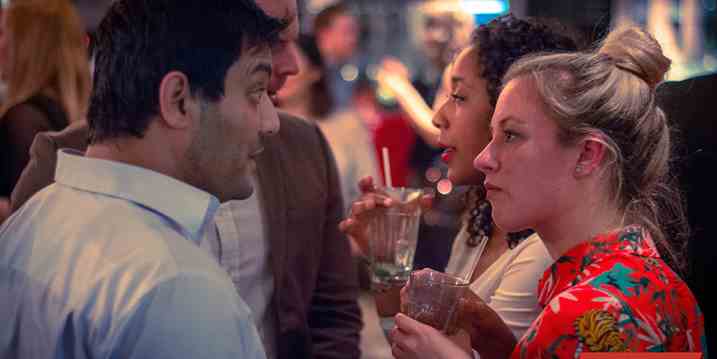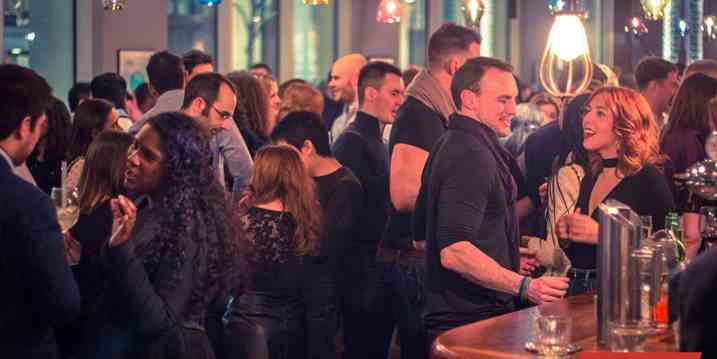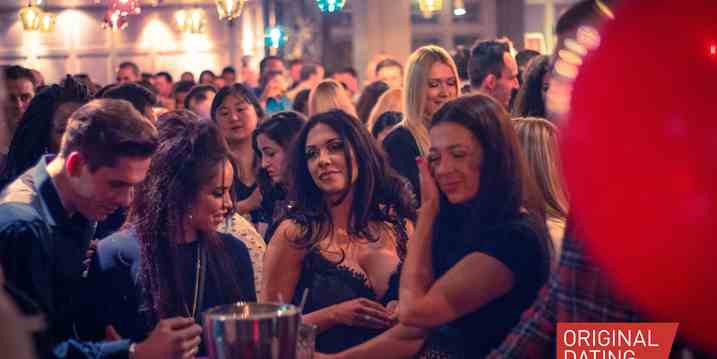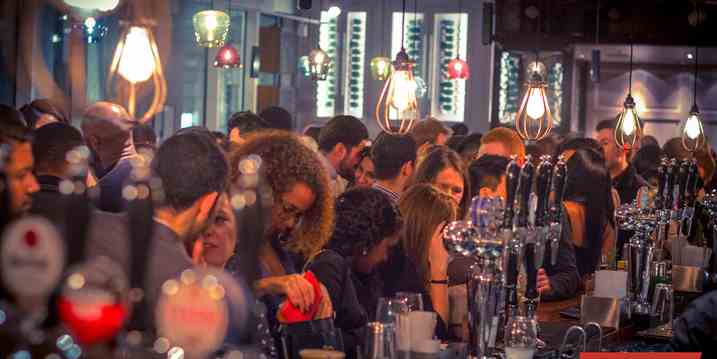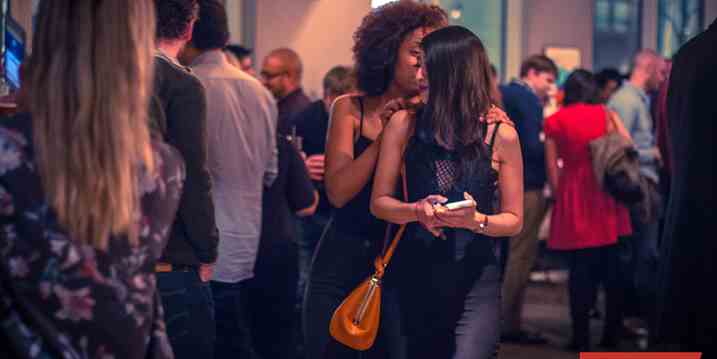 This is a past event, please click here to see future events in London.
Saturday, 15 February 2020
ABOUT THE EVENT
Introducing The Original Dating Valentine's Lock & Key Party 2020 (PLUS Pre-Party Speed Dating)

*** THIS TICKET INCLUDES A PRE-PARTY SPEED DATING EVENT PLUS LOCK & KEY PARTY ENTRY ***

PARTY-ONLY TICKETS ARE ALSO AVAILABLE FOR £20

ABOUT THE PRE-PARTY SPEED DATING

Over 200 people join us for our lock and key parties, but time after time we're asked to incorporate speed dating into the night and this time, we're doing just that. This ticket includes all the potential that a 200+ person lock and key party brings but with an added hour-long speed dating event before the main party starts. Please note, party-only tickets are also available.

Party tickets with speed dating are strictly limited. You'll arrive at the venue ahead of the main start time. We'll whisk you around 15 or so seated 4-minute dates to break the ice, face to face.

Like all our speed dating events, you'll receive a scorecard and pen to keep track of everyone you meet. Everyone you meet will appear on our matching system so simply keep a note of everyone's ID number you meet throughout the night.

As the speed dating ends, you'll seamlessly join the lock and key party, but of course, you'll have had a head start, and who knows, you may have already met someone you want to get to know much better.

ABOUT THE LOCK & KEY PARTY

Welcome to the biggest and best Valentine's party for unattached Londoners.

Over 350+ people will join us for this exciting night of offline fun. This super sociable event features our fantastic lock & key icebreaker to ensure you meet a huge number of people.

The best bit? Everyone is single, a similar age and we ensure there's equal male/female ratio in the room.

There's festive prizes to be won as you seek out the person holding the key that matches your lock (or vice versa).

Each time you find a matching pair you'll be in with a chance to win one of our great prizes.

And of course, you'll meet loads of people along the way, all in the stunning surroundings of The Anthologist, moments from Bank Station.

Head to our website the following day to view a list of everyone that attended. Select the people you like and our system will tell you who you mutually matched with. Get in touch again via our messenger and the rest is up to you.

This party is the perfect place to meet people in the new year. You just need your ticket! Book now, this will sell out.
Important information
- 19:00 - Doors open [Please arrive on time]
- 19:15 - Speed dating begins
- 20:30 - Speed dating ends
- 20:30 - Lock and key icebreaker begins
- 22:30 - Prize draw
- 00:30 - Last orders at the bar

Please ensure you arrive at the venue at the start time. We have a limited time for registrations and arriving late may mean you cannot get in.

Tickets for this event are non-refundable. Our normal cancellation terms and conditions apply. No tickets are for sale on the door.
Price: £30
Sorry, this event is not available
Valentine's Lock & Key party PLUS pre-party speed dating. Book now!
WHERE
The Anthologist is a stunning venue located close to Bank Station. The smart contemporary space will be transformed for our party creating a large area for meeting people, a dance floor as well as ample space for mingling as well as a few nooks and crannies just perfect for a cosy chat. This venue puts a strong emphasis on swift bar service, top class cocktails and making sure their staff are as friendly as they come.
Address The Anthologist, 58 Gresham Street, London, EC2V 7BB
Nearest station Bank
Tel 020 7112 5174 – Please note this is not a booking line
PLEASE NOTE: Advance booking is essential and no tickets will be available to purchase on the door. Online booking is simple and very secure. Our payments are handled by Stripe, one of the world's largest payment processors using the highest grade security currently available.
Anthony

Casual conversation ensued in a bar made for the event. 5/5
Original Dating reply
Hi Anthony, how nice of you to say. Thanks!
Steve

Really good fun, so many people in attendance and a great balance.
Original Dating reply
Hi Steve, thanks for this. We pride ourselves on attracting a good gender balance, it really helps the success of the events
Nadine

So unexpectedly wonderful 🥰
Original Dating reply
Nadine, this is amazing to see!
Clare

Great music, great atmosphere, really well organised
Original Dating reply
Boom!
Ed

Nice venue, fun icebreaker. Good chance to meet lots of people face to face.
Original Dating reply
Hi Ed, so happy to see you enjoyed the party.
Tasmin

Liked the concept, would have loved for it to have been a bit longer though as there's so many people to chat to!
Original Dating reply
Hi Tasmin, I know there's so many people to meet!
Stewart

Nice space, met some friendly people
Original Dating reply
Thank you Stewart.
Holly

A few more activities would have been fun...It felt we were just left to our own devices which was fine but a few things to do and ice breakers would have made this a five star event! Otherwise I had a lot of fun and think this is a great idea!
Original Dating reply
Hi Holly, thanks so much for your feedback. We're delighted you had fun but you're right, the main icebreaker at this event is lock and key. It's also possible to sign up for the speed dating for an added icebreaker.
Teik

I had a fun night and good experienced
Original Dating reply
Hi Teik, delighted you enjoyed it!
Cat

The venue was great and easy accessible coming from Stevenage. The Lock and Key was enjoyable and got to meet a lot of people and easier to strike up conversations!
Original Dating reply
Thanks Cat, so glad to see you enjoyed the night.
Oliver

Great free-form atmosphere, fantastic turnout, nice venue. The lock and key game adds a fun element to proceedings and encourages people to get out and mingle. Maybe a few more prizes given out next time?
Original Dating reply
Hey Oliver, thank you so much, we're delighted you enjoyed the lock and key party last weekend. We'll try to up our game on the prizes for next time!
Davinia

I enjoyed the speed dating, the hosts stuart and Joseph were lovely. The lock and key party was just okay the music was a bit too loud and some of the men were less approachable and arrogant. 3.5 stars overall
Original Dating reply
Hey Davinia, thanks for taking the time to name-check our hosts, we'll pass on your comments x
philip

Friendly team that organises the events, great venues and attracts a lovely cross-section of people
Original Dating reply
Hi Philip, thanks so much for your feedback - really pleased you enjoyed it.
ben

amazing idea. i hope youll have more events like this. you can chat with someone and youre free to extend or shorten the conversation. amazing idea for ice breaking
Original Dating reply
Hi Ben, thank you. We certainly plan on increasing the number of lock and key parties on the events schedule. Watch this space.
Sarah

Easy, relaxed atmosphere!
Original Dating reply
Thank for your kind feedback, Sarah!
Nicolas

Amazing night. Please let me know when the next one is. I am definitely coming back
Original Dating reply
Hey Nicolas, we're super happy to read your glowing review!
Emma

Good venue , good number of attendees however extremely expensive drinks
Original Dating reply
Dear Emma, thanks for the feedback. We're sorry to see the price of drinks was an issue. We always choose our venues on the basis that their drinks costs are reasonable for the area but totally take on board The City isn't the cheapest spot in town. Most of our midweek event venues offer specials such as 2-for-1 cocktails if you'd like to attend again.
Virginie

nice to meet a lot of different people in a setting that encourages conversation
Original Dating reply
Many thanks for your comments, Virginie. We do try our best!
Svilen

Incredible evening with nice people
Original Dating reply
Thanks so much for your comments, Svilen!
Andrea

Andrej

Caitlin

This was a fun event and it was great to meet so many people in one place!
Original Dating reply
So pleased you enjoyed the party, Caitlin
Giuliano