Valentine's Speed Dating at Fortnum's - Cheese and Wine
Fortnum's at The Royal Exchange, The City, London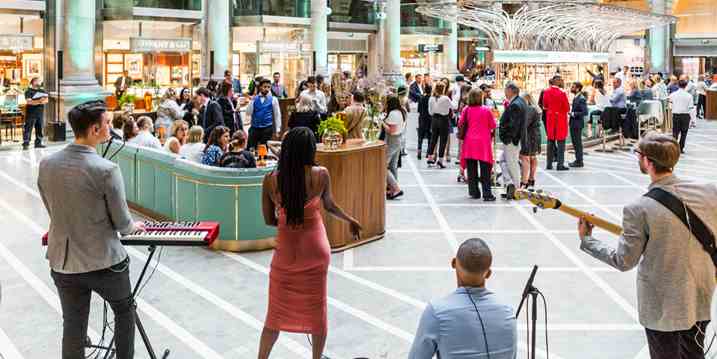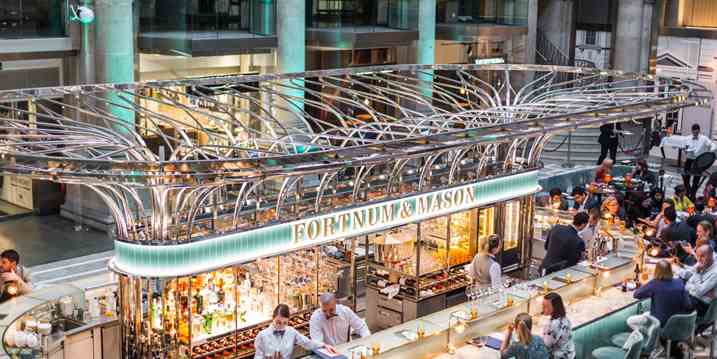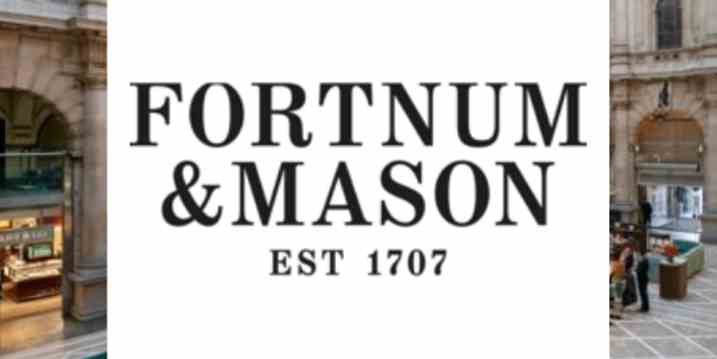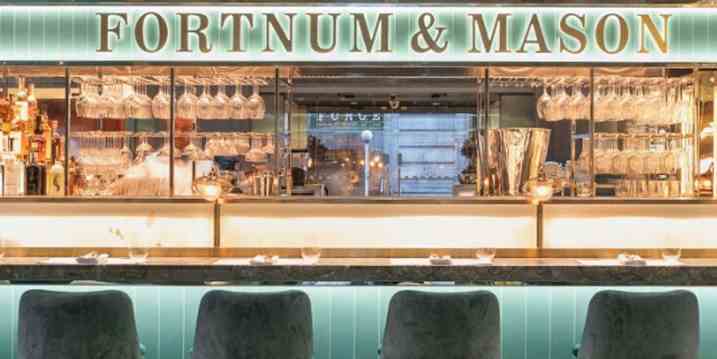 This is a past event, please click here to see future events in London.
Thursday, 13 February 2020
ABOUT THE EVENT
***18 WOMEN BOOKED - BOOK NOW***

Introducing Valentine's speed dating with a foody twist in association with Fortnum and Mason.

This event is designed for people aged in their twenties and thirties. You'll meet around 20 people in the elegant surroundings of The Royal Exchange.

Perfect for the adventurous cheese lover, remarkable flavour combinations from parmesan chunk with truffle & honey to blood orange cheese cake will be served, paired with a choice of exceptional wines, cocktails and soft drinks.

You'll meet around 20 people at this extra special Valentine's week event.

After the event you will have access to our unique online matching system to find out who you have mutually matched with.

Simply use our messenger to get back in touch with your mutual matches and make 2020 a Valentine's to remember.

Book now, tickets are extremely limited.
Important information
A welcome drink plus three smaller drink tasters will be included along with a selection of Canapés.

Please contact us in advance with any important dietary requirements at info@originaldating.com.

- Doors open 7.00pm
- Event starts 7.30pm
- Speed dating finishes approximately 9.30pm
- Venue closes 11.30pm

It's essential that you arrive before 7.25pm in order to take part. We might not be able to allow entry if you are late.
Price: £25
Sorry, this event has sold out
Speed Dating with a foody twist at Fortnum & Mason at The Royal Exchange.
WHERE
Fortnum's Bar & Restaurant at The Royal Exchange sits in the spectacular central courtyard and it's no wonder it's been named as London's most instagrammable Restaurant. This stylish venue adds a premium element to Original Dating's range of events.
Address Fortnum's at The Royal Exchange, The Courtyard, The R
Nearest station Bank
Tel 02071125174 – Please note this is not a booking line
Venue website https://www.fortnumandmason.com/restaurants/the-bar-and-restaurant-at-the-royal-exchange
PLEASE NOTE: Advance booking is essential and no tickets will be available to purchase on the door. Online booking is simple and very secure. Our payments are handled by Stripe, one of the world's largest payment processors using the highest grade security currently available.
Michelle

The host was great
Original Dating reply
Hi Michelle, thanks for letting us know, we'll be sure to pass this on to the host!
Vitor

The venue and the setting was nice. A bit more pricey than usual, but having the drinks and canapes brought to the table really made it an excellent way to get out and meet people. And in this way, the price was more than justifiable. I would definitely attend more events like these, instead of regular ones on pubs, even with the premium on the price.
Helen

Really good night. Amazing venue, great drinks and snacks
Rob

Good crowd. Good host. We all stayed as a group and had a drink after....unusual!
Original Dating reply
Hi Rob, we love hearing stories like that!
Sonia

I was initially apprehensive but I am glad to say the event surpassed my expectations as the people were fun and sociable!
Original Dating reply
Hi Sonia, this is brilliant news. Thanks for your kind words.
Tracy

Well organised, good number of dates and enjoyable range of daters. Good host too!
Original Dating reply
Thanks Tracy, really pleased to see you enjoyed the event.
Nina

A little too quick between people needed more time to make a note etc.
Original Dating reply
Hi Nina, we'll take note of that!
Natasha

Very relaxed but well organised
Original Dating reply
Thank you for your feedback!
Stephan

Fun and relaxed evening.
Original Dating reply
So happy you enjoyed our event!
Christopher

Really good night well organised and very friendly
Marlene

Very friendly, very funny with nice people
Joseph

Well coordinated, lively and entertaining. Exceeded my expectations.
Dan

Good, but didn't find anyone I liked romantically
Original Dating reply
Hi Daniel, thanks for this. Just remember, every speed dating event brings a totally different crowd so it's well worth trying again if you like the format.
Michael

Well organised. Pleasant surrounds and a great host; friendly and had a proper microphone to communicate with the group!
Original Dating reply
Hey Michael, massive thanks for your feedback.
Hannah

Good pace, friendly host and nice venue, but unfortunately not the men I am looking for
Original Dating reply
Hey Hannah, don't forget every event is different PLUS we offer a guarantee so your next event is free if you don't select anyone you want to see again. Better luck at the next one!
Paul

Really good!
Adam

Full house
Original Dating reply
Thanks for reviewing, Adam. We always aim to have a full house!
Kerry

Was great fun 🙈
Original Dating reply
We're delighted you enjoyed the event!
Dominic

Good mix of people
Ieva

Lovely people and had a good time. It as a welcoming and nice event.
Original Dating reply
Amazing review, thanks
Anna

I was nervous and unsure what and who to expect but I had amazing time and would definitely do this again!
Original Dating reply
Hi Anna, thanks so much for sharing that x
Jakub

The host was very friendly, the event run smoothly
Original Dating reply
So pleased to see it went well. Thanks for reviewing, Jakub
Sandria

Nice polite event with a diversity of people but sadly no one personally compatible
Original Dating reply
We can't win them all. We'd love it if you could give us another try in future. Every event brings together new people.
Justine

Good variety of people
Original Dating reply
Thanks Justine.
David

Far better than what I was expecting.. lots of fun!
Original Dating reply
We love exceeding expectations. Thank you.
Zain

Well managed. the atmosphere was comfortable.
Original Dating reply
Thanks Zain.
Lolia

It was a fun experience for a first timer
Original Dating reply
Thanks Lolia, we hope you can join us again some time.
Tim

Great night 😀
Mili

Good host and nice bunch of people.
Original Dating reply
We're so pleased you enjoyed the event.