Speed Dating in Southend
The Royal Hotel, Essex, Southend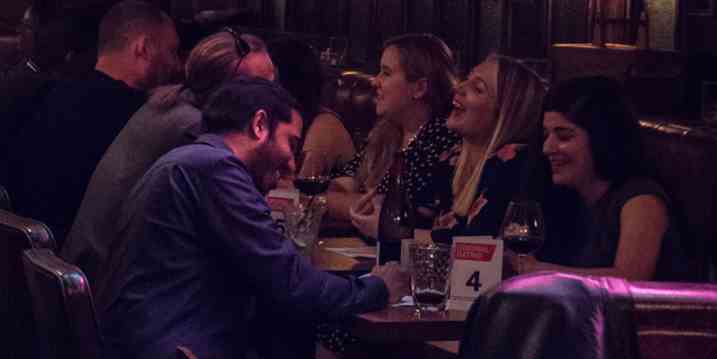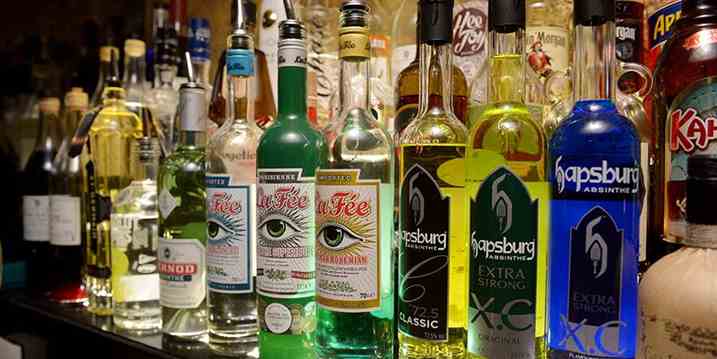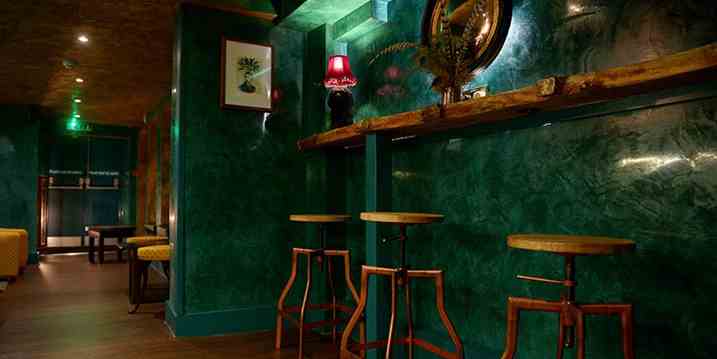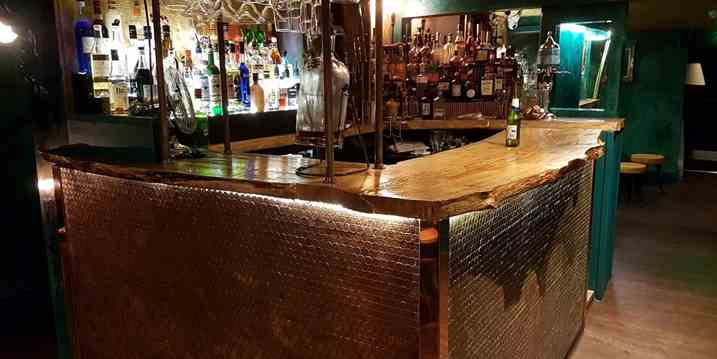 Thursday, 12 November 2020
ABOUT THE EVENT
Introducing Speed Dating Southend. The simple way to meet a lot of people from Southend-on-sea and surrounding areas.

In one fun night at the gorgeous Lounge bar, you'll meet around 15 dates, spending around 4 minutes to getting to know one another while sharing a few laughs and maybe a couple of hand made cocktails.

This event is sure to be a lot of flirty fun!

After the event you will have access to our unique matching system and find out who you matched with. You'll be arranging that all important first date, before you know it!
Important information
This event takes place in the ground floor Lounge bar.

- Doors open 7.00pm
- Event starts 7.30pm
- Speed dating finishes approximately 9.30pm
- Venue closes 11.30pm

It's essential that you arrive before 7.25pm in order to take part. We might not be able to allow entry if you are late.
Price: £15
Sorry, this event has sold out
The busiest Speed Dating event in Southend. The best way to meet around 15 dates in one night!
WHERE
Original Dating is proud to introduce The Royal Hotel only moments away from Southend Central. With period decor and views of the world famous pier, this makes for the ideal setting for our famous speed dating events. With exclusive access to the private downstairs cocktail bar - Dr Legba's, reached via a private narrow stairway from the High Street to basement level, this stylish, intimate bar with a 'speakeasy' feel offers a range of absinthes as well as absinthe infused cocktails and other co
Address The Royal Hotel, 1 High St, Southend-on-Sea, SS1 1JE
Nearest station Southend Central
Tel 02071125174 – Please note this is not a booking line
Venue website https://www.royalhotelsouthend.com
PLEASE NOTE: Advance booking is essential and no tickets will be available to purchase on the door. Online booking is simple and very secure. Our payments are handled by Stripe, one of the world's largest payment processors using the highest grade security currently available.
Pheihan

People at my table are genuinely nice people and a bottle of champagne after winning quizzes makes a perfect end! Thank you for your generosity and you are amazing host.
Original Dating reply
Hi Pheilan, thanks very much for joining us. It's going to be our list live event for some time sadly.
Lucy

Just nice to do things non digitally!!
Original Dating reply
Hey Lucy, so happy to see you enjoyed the night. It might be the last live gig we do for a while.
Mark

Well run, fun event.
Original Dating reply
Hi Mark, lovely review thanks!
Sameer

Good event. Would have been nicer to be able to chat with girls a little longer to establish more of a connection.
Original Dating reply
Hi Sameer, thanks for feeding back
Peter

Slick organiser, nice people
Original Dating reply
Music to our ears, thanks Pete.
Craig

Great evening
Original Dating reply
Brilliant, thanks Craig.
Eva

Very nice evening
Original Dating reply
Lovely feedback, thank you Eva.
Rebecca

Nice to meet people face to face - makes a change from dating apps!
Original Dating reply
There really is nothing quite like meeting face to face.
Payam

Really great night!
Original Dating reply
Thanks so much!
Lily

Good to have lots of guys, good venue.
Original Dating reply
Hey Lily, delighted to see you enjoyed our new socially distanced dating format!
Chris

Very nice fun event I will recommend this events to my friends .Chris
Original Dating reply
Hi Chris, amazing feedback thank you!
Adriano

friendly people, no awkwardness
Original Dating reply
That's what we like!
Jea

I think the place was really dark, was my only issue.
Original Dating reply
Some people rather like that, but it's something we'll take on board!
NISAR

good time, great people
Original Dating reply
Good man!
Chris

Very funny
Original Dating reply
Cheers Chris!
Alex

The Speed Dating was set up well with sufficient Covid-19 precautions. The host ran the show well, telling everyone what they needed to do and all went smoothly. It would have been slightly better if there were a few more dates, although it seems that some people bailed last minute which is more a flaw of human nature than the speed dating event itself.
Original Dating reply
Hey Alex, thanks for the feedback. We're doing all we can to be COVID secure
Stephen

Good, chilled event. Cozy venue. Would have been good to have a few more dates but completely understand the current Covid restrictions make that difficult!
Original Dating reply
Cheers Stephen
Michael

was fun - lots of potential in lockdown
Luke

Fun, unique, and worked well!
Richard

Great concept idea (I.e a virtual speed dating event). Thumbs up from me.
Arabella

Surprisingly, for a virtual event and my first attempt at speed dating it work well. Once we had got into the break out rooms it was a good system and allowed us to talk freely.
Joanna

This was a very thought out session
Vicki

It was nice meeting people virtually and quite relaxing doing it from home.
Jessica

Interesting alternative to face-to-face speed dating
Daniel

The host was friendly and helped everybody ease into the event. Was generally great vibes, would come again, if no one matches with me of course haha
Original Dating reply
Hi Daniel, thanks very much!
Ohiana

Amazing and very interesting event
Original Dating reply
Thanks for letting us know! Delighted you enjoyed it.
Shaugnah

Great host! Pretty simple evening
Original Dating reply
Thanks so much.
Alex

Good time. Everyone was friendly and easy to chat with! Easy way to have a good night out!
Original Dating reply
Hi Alex, happy to read your positive review thank you.
Molly

Really lovely host who did a good job at organising the event. Everyone was lovely and friendly :)
Original Dating reply
Hi Molly, Daniel will be delighted to read your review!
Aimee

Lovely atmosphere. Dan was very welcoming and as a first timer (and on my own) made me feel at ease. Would come again
Original Dating reply
Thanks so much Aimee, we're very happy to read you had a positive first speed dating experience!
Jack

Was really good fun.
Thomas

Very good experience as always. Again feel 4 minutes isn't enough. Please add another minute would be great.
Original Dating reply
Hi Thomas, thanks for your feedback and there's always time to catch up after the event.
James

Good abience, quite a few people stayed behind after the event for another drink
Original Dating reply
Hey James, thank you for your awesome feedback.
Adam

Lots of girls, Emily the host was friendly and chatty
Original Dating reply
Hey Adam. So pleased you enjoyed the night. We try our best to offer the best speed dating events in Chelmsford.
Nicole

Great event! First time but a much better way of meeting people! Ps Separate tables would be much better for each 'date'.
Original Dating reply
Hi Nicole, we totally take that on board. Will be sure to spread people out more from now on.
Paul

The people were very friendly and there was roughly an even number of men and women
Original Dating reply
Thanks Paul, this sure was a great event.
Melissa

Really good attendance. I would say yes to the host of the speed dating event on the 09.01.20 at the Royal hotel Southend.
Original Dating reply
Hi Melissa, glad you enjoyed the speed dating event in SOuthend. It's a fav of ours too!
Melissa

The event ran smoothly and the host was welcoming.
Original Dating reply
Hi Melissa, amazing feedback, thank you.