Do you ever wonder where all the single Londoners are?
It feels like every time you're out, everyone's always taken. It's crazy, right? Over 50% of Londoners between the ages 20-40 are single. So where are they? With these statistics 1 in 2 people you ask to buy a drink should be pointing to a ring and the other asking for a double but they're not.  
So where have all the singles gone? 
Well, nowhere is the short answer. It's just more often than not, people are opting for nights out with friends and colleagues, which means these statistics can be skewed. Also people want to spend time with their friends and might not be on the lookout for a date. Being single doesn't mean you always have to be available and sometimes you just want a night out with friends. That's exactly why more people than ever are coming to Original Dating's Lock and Key Parties - people are owning being single.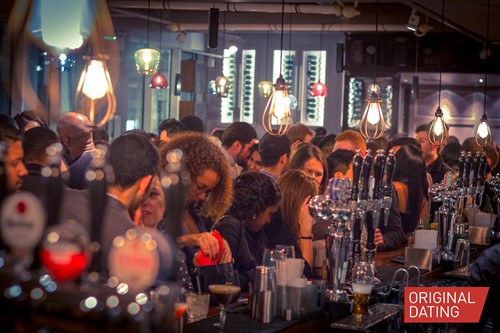 Picture this, a chic cocktail bar with natural wood and reclaimed brick, a terrace out front and enough space to fit 200 single Londoners. Well this is The Refinery, with more than affordable drinks and only a stones throw away from Warren Street station, making this the perfect venue to have a fun night out meeting new people. It's no wonder these gorgeous surroundings mean we find on average people make as many as 10 matches at Original Dating's Offline Parties. 
At The Summer Sizzler, June 16, over 200 singles will be there and they'll all be there for the same reason – to meet new people. It's a bar where everyone's single, 100%. So there's no stepping on toes, nobody pointing to a ring on the finger and just a fun night out. This super sociable event will be the hottest singles party in London. 
At all our Offline Dating Parties we have our fun and hugely successful Lock & Key icebreaker which ensures you meet as many people as possible, if not everyone. The Lock & Key provides a simple conversation starter, after all, it's a room full of new people and we can't afford to offer to buy a drink to 100 people. So whether you've got a lock or a key, we put the power in your hands.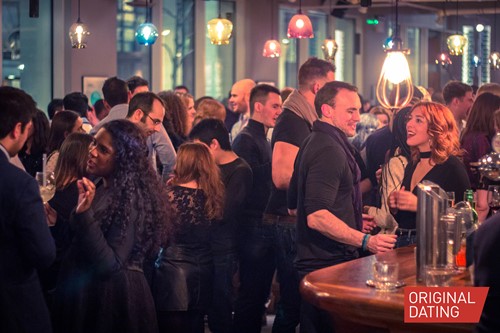 The idea is simple if the key opens the lock you get a raffle ticket for the prize draw later in the night, so the more locks opened the more chance you have of winning one of three prizes.  
If you're out and about on June, 16 wondering where all the single Londoners are, I can tell you a lot of them will be at The Refinery for The Original Dating Summer Sizzler.  
Where will you be? 
WORDS BY STUART GRAHAME
Stuart is the Business Development Director for Original Dating and has been a regular host for many years, making him a bit of an expert in offline dating. Watch out for his regular posts full of dating tips and advice.